Facebook has unveiled its quarterly earnings and revenue and the staggering numbers have crushed predictions of both analysts and Wall Street.
The social media behemoth posted earnings of 97 cents per share, adjusted, on revenues of $6.44 billion in revenue in the second fiscal quarter. Analysts had expected 82 cents per share on revenues of $6.02 billion, according to a Thomson Reuters consensus estimate.
"We're improving the experience for our community by helping them build more relevant and engaging ads," CEO Mark Zuckerberg told investors on a conference call.
Facebook shares rose nearly 6% after hours, just a little over $131 per share.
"Facebook's main money stream, ad revenue, hit $6.24 billion, versus the $5.8 billion expected by analysts surveyed by StreetAccount. Mobile ad revenue took the lion's share (84%) at $5.42 billion, versus the $4.84 billion expected," says CNBC.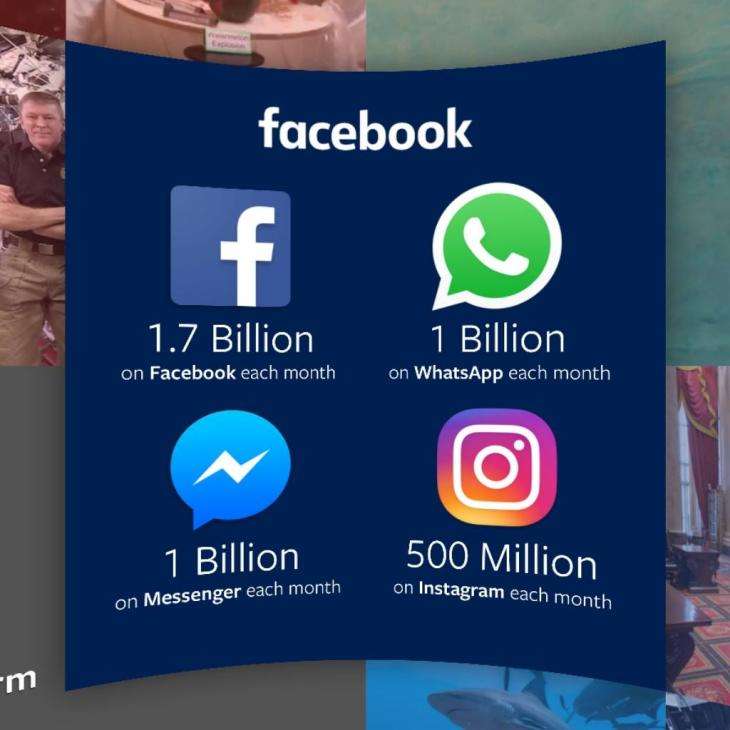 This means that the mobile revenue is up 81% year on year, said the company. The daily active users hit 1.13 billion, above the 1.11 billion expected.
In a Facebook post, CEO Mark Zuckerberg highlighted the growth of the company. He said:
We just shared our quarterly results and gave an update on our community's progress to connect the world.
Our community now has 1.7 billion people. We hit milestones of 1 billion people on Messenger and 500 million on Instagram each month.
We successfully flew Aquila -- our solar-powered plane designed to beam internet to remote parts of the world.
We saw people use Live video in new and profound ways, from Candace Payne in her Chewbacca mask to Members of Congress sitting in on the floor of the House of Representatives.
And we worked to give you new ways to share -- like 360 photos, including the one below with highlights from the quarter.
Thanks to everyone in our community for being a part of this journey to connect the world.
"We've worked hard to make becoming an advertiser as easy as possible for businesses," Sheryl Sandberg, chief operating officer, said in a conference call.
Facebook will take 67.9% of social-media advertising dollars worldwide this year, eMarketer estimates.
Facebook is witnessing increased sharing and people are spending more time on the family of its apps.