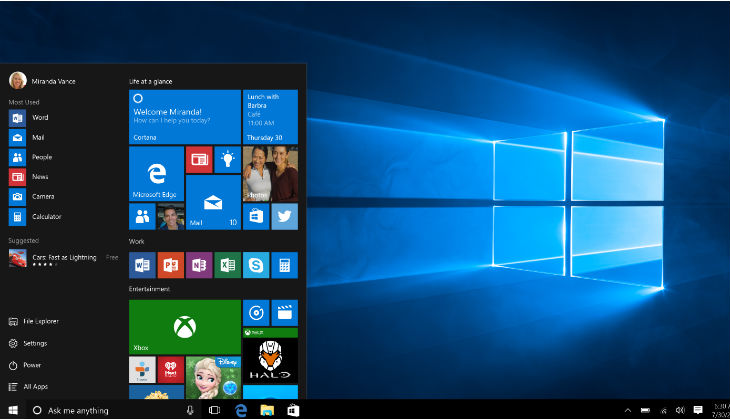 Tech giant Microsoft on 5 May announced that over 300 million devices have installed its latest operating system, Windows 10 - including desktops, smartphones, laptops, Xbox One around the world.
Microsoft's corporate vice-president for Windows and Devices groups, Yusuf Mehdi, said, "we're seeing people at home, at schools, at small businesses, at large companies, and other organisations adopt Windows 10 faster than ever, and use Windows 10 more than ever before."
The Windows 10 upgrade is still available as the free upgrade on all the devices till 29 July.
After it, it will come pre-installed with devices or will be available for purchase. The basic version for home computers is pried at $119.
Microsoft dominates the worldwide computer market, but is struggling when it comes to smartphones.
Targeting the market of Apple OS, Microsoft is now planning to introduce an "anniversary update" to make the Windows 10 an education tool.