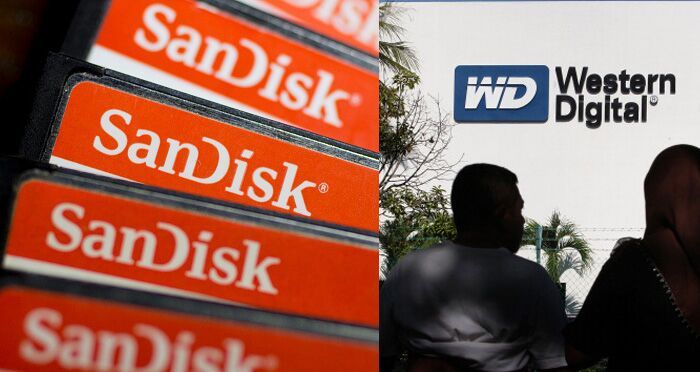 Hard disk drive maker Western Digital is set to acquire SanDisk- an American company that designs, develops and manufactures flash memory storage devices and software. This is one of the biggest acquisitions in the history of technology, and particularly in the semiconductor industry.
Here are some interesting facts about SanDisk that you must know:
SanDisk was earlier known as SunDisk. The company was co-founded by Israeli immigrant Eli Harari and India-born Sanjay Mehrotra in 1988 in California, United States. Mehrotra is the current CEO of the company.
SunDisk changed its name to SanDisk in 1995.
On 31 December, Harari retired as the chairman and CEO of SanDisk and was succeeded by Kanpur-based Mehrotra as SanDisk's president and CEO. Mehrotra is expected to join the board of Western Digital once the deal is finalised.
SanDisk is world's third largest manufacturer of flash memory devices. It employs over 8,600 people worldwide and has a market capitalisation of more than $15 million.
The deal, which is valued at $19 billion is one of the biggest deals in the worldwide semiconductor industry.
Mehrotra is named as inventor on more than 70 patents. He has written numerous articles on non-volatile memory design and flash memory systems.