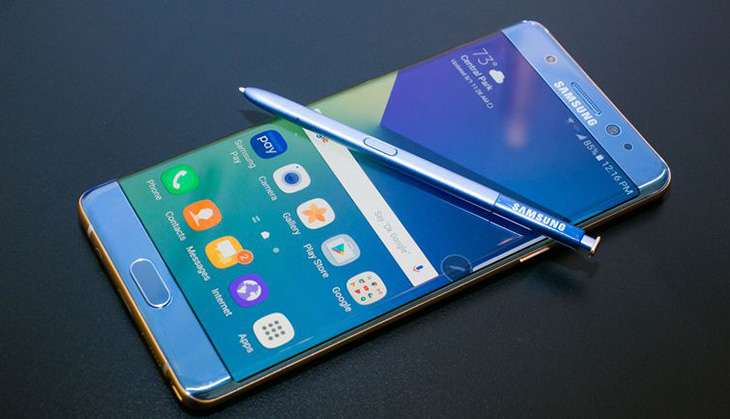 Samsung Electronics is sending fire-resistant packages to its customers in the US as a precaution against possible fires or explosions from the Galaxy Note 7 as they return to retailers.
The box is lined with heat-resistant paper and the return kit includes three boxes and a static shielding bag.
The Note 7 is prone to bursting into flames, which makes recovering the hundreds of thousands of units that are likely still out there a bit tricky.
Samsung is offering prepaid shipping boxes as an option for US consumers who purchased the phones on its official website.
"Consumers who purchased their Note 7 phones from mobile carriers should visit the carriers' websites for recall instructions," said the technology giant.
The South Korean tech giant has begun sending out return kits to customers who have contacted them, quotes The Verge.
The Note 7 is supposed to be slipped into the bag and then enclosed in box after box.
The fireproof boxes is lined with ceramic fiber paper, which is often used for insulating furnaces, and is also capable of handling extreme heat.
Samsung hasn't precisely detailed what the box is capable of withstanding, but presumably the box is meant to contain a Note 7 that catches fire in transit.
The box also includes specific instructions to only transport it by ground and sea so it is "forbidden" from being taken on an aircraft.
The return kit provided by Samsung includes gloves, which helps some people to maintain safe distance from coming into direct contact with the ceramic fiber lining.
Earlier, Samsung had said that it was discontinuing the sales of its Note 7 smartphones within just two months of its launch, and after it reported two recalls and many reports of fires.
The South-Korean smartphone maker must now deal with receiving back more than 1.5 million Galaxy Note 7 phones, both the original ones and those issued as replacements.
--ANI