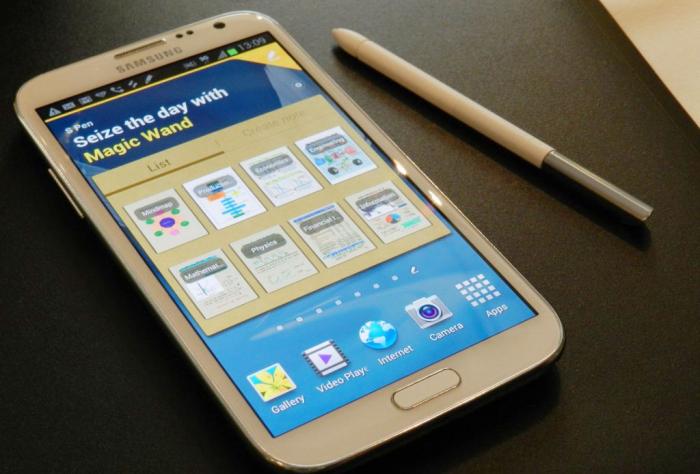 Samsung launched two phones at its "Unpacked" event to a packed audience on 13 August in New York City. The first is Samsung's flagship phablet, the Galaxy Note 5. The other is an innovative phone with a twist, the Galaxy S6 Edge+.
Samsung Galaxy Note 5
Samsung's flagship phablet - phone + tablet combination - the Galaxy Note 5 is a blend of the Samsung Galaxy S6, announced earlier this year, and last year's Galaxy Note 4. The size is the same but it feels smaller in every which way. This Note is likely to be a runaway hit. According to early impressions from tech websites around the world, it is the best Samsung has ever made.
The Note has been at the pinnacle of the phablet market ever since the first model was introduced. Its advantage is the ever-evolving S-Pen, the writing utensil many people love. The Note has the same 16-megapixel camera seen on Samsung's S6. It also has a glass front and rear and a solid metal frame all around. The removable battery and microSD cards have been sacrificed.
In the specifications department, the Note 5 has the exact same octacore Samsung Exynos processor as the S6, 4GB of RAM, 16-megapixel camera and either 32 or 64 GB of storage. It comes with a smaller battery than last year's Note at 3,000mAh but supports both wireless and quick charging. The crowning jewel is its beautiful 5.7-inch Super AMOLED display with a quad HD resolution. It comes pre-installed with Android 5.1 Lollipop operating system.
Among some of the new features are the ability to live stream videos to YouTube and a much needed and improved app for managing the phone with a PC.
The phone will be available in USA and Canada starting 21 August.
Samsung Galaxy S6 Edge+
The Galaxy S6 Edge + is almost the exact same phone as the Galaxy S6 Edge launched earlier this year. Again, it has the same octa-core Exynos processor, 4GB of RAM, 16-megapixel camera, and Android's 5.1 Lollipop operating system.
Samsung made a welcome change to the phone. The battery is slightly larger at 3,000mAh and will recharge as fast as the Galaxy S6. Samsung launched "People Edge" and "Apps Edge". It lets you access most-used contacts quick-launch apps.