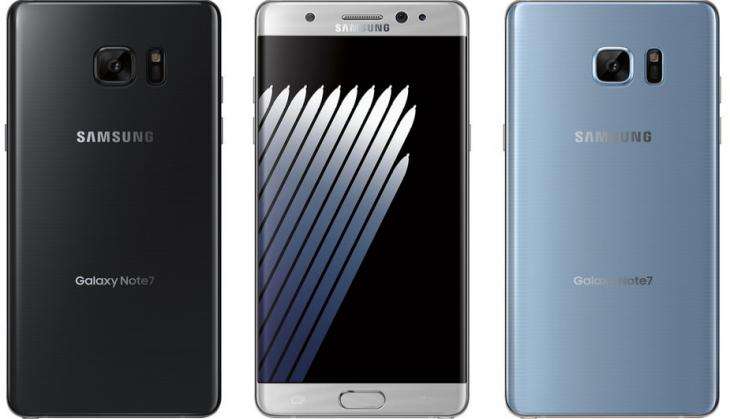 Samsung launched the Galaxy Note 7 at its Galaxy Note Unpacked 2016 events in New York, London, and Rio de Janeiro, and the smartphone will go on sale in other countries this month.

The smartphone is priced at EUR 699 (roughly Rs. 52,300) in some European regions, while different US carriers have different prices. The pre-orders have begun in the US.

Samsung Galaxy Note 7 is expected to be launched in India on 11 August. The company has not yet revealed the price of the device.

Here are some impressive features of the Samsung Galaxy Note 7:

The smartphone sports 5.7-inch QHD (1440x2560 pixels) dual-edge Super Amoled display and S Pen stylus. It comes with Snapdragon 820 and Exynos 8890 SoC options for different regions, coupled with a 4Gb of RAM.

Iris scanner

The smartphone features an iris scanner and it is the first time that a Samsung smartphone is sporting this feature. Earlier, Samsung had implemented the iris scanner on its Galaxy Tab Iris tablet.

Upgraded S Pen

The Samsung has also upgraded its S Pen stylus. It is not only dust and water resistant, it also sports a finer tip which is 0.7mm smaller than its predecessor. The pressure sensitivity on S Pen has also been increased to 4,096 levels from 2,048 on earlier models.

Samsung Cloud

Samsung unveiled its Cloud services at the same event where it announced the launch of Galaxy Note 7. The smartphone is the first to come with access to this service. Samsung is offering the buyers of the phablet up to 15GB of free storage to backup the data on their devices.

Corning Gorilla Glass 5

Samsung Galaxy Note 7 is the first smartphone to feature Corning Gorilla Glass 5 unveiled last month. It is said to be the strongest glass the glass-maker has ever made.