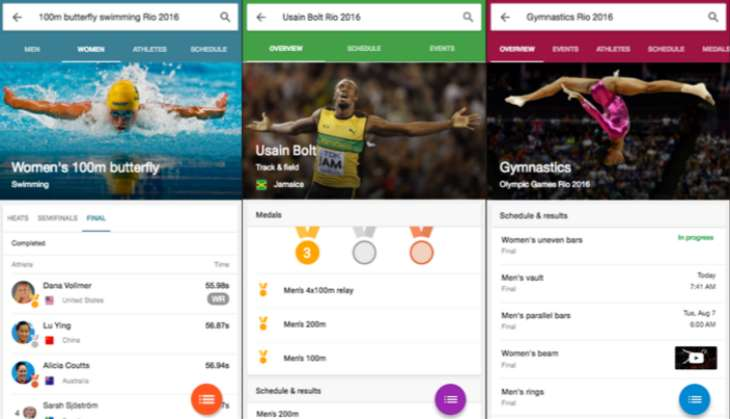 Ahead of the Rio Olympics on 5 August, Google is pulling out all the stops to ensure that it is your one-stop shop for all things Olympics.
The tech giant is working on an array of features, which it plans to roll out soon. Google plans to provide live updates on the mega sporting event via cards. These cards, which will include information on event schedules, athlete information and so on, will pop up every time you search for relevant information via Google.
Besides watching the events live on YouTube, you can also use Google to check the TV schedules in 30+ countries. What's more, Google is sending 15 curators to Rio to "give you a taste of what it's like to be there."
"Google points out that if you search for information on the Google app on Android or iOS, you'll have the option to enable automatic updates on events, medals won and more. Google has also sent Google Street View Trekkers into the Olympic Park so as to capture 360 degree imagery of the place," explains Firstpost.