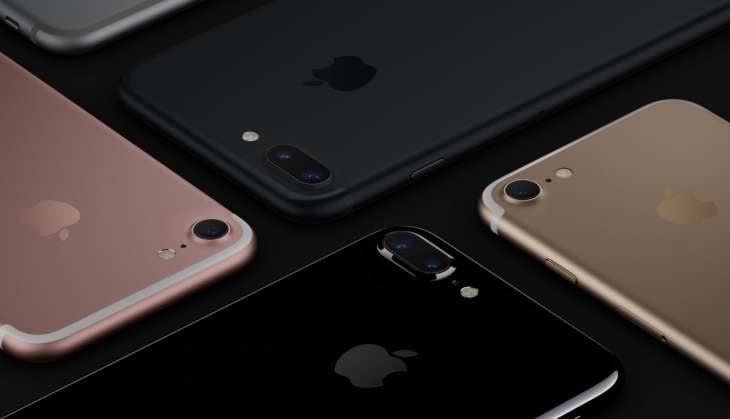 Mukesh Ambani-led Reliance Jio has quietly made its 4G services compatible for all iPhone models, including the recently launched Apple iPhone 7 and iPhone 7 Plus. Jio will offer free voice calls, 20 GB data and unlimited SMS' for one year, worth Rs 18,000, to all new iPhone users on its network.
All new iPhone users on Jio network can avail this offer from 1 January, 2017, after their 'welcome plan' expires on 31 December, 2016.
Read more:Apple slashes iPhone 6s, iPhone 6S Plus and iPhone SE prices in India
According to sources, under this new scheme, iPhone users on Jio's network will receive one year of complimentary services.
Reliance Jio Plan
Customers who buy any iPhone device from Reliance Retail or Apple store and use a Jio connection will be eligible for the 'Welcome Offer' completely free till 31 December, 2016.
From 1 January, all these iPhone users will get the Rs 1,499 plan completely free for 1 year, which equals value worth Rs 18,000.
The Rs 1,499 plan includes unlimited local and STD voice calling and national roaming, 4G Data of up to 20 GB, unlimited 4G data at night, 40GB of WiFi data, unlimited SMS and unlimited Jio Apps subscription.
Sources said this translates into 15 months of Jio services absolutely free for new iPhone buyers.
The Jio offer is not restricted only to newly launched iPhone 7 and 7-Plus and will also be valid on the iPhone 6, 6-Plus, 6S-Plus, SE.
Also, for the first time ever, enterprise customers will get a 25% discount on the device and attractive tariff plans.
Jio is a 4G-only network, as compared to all other networks in India that are 100% 2G, 50% 3G and 10% 4G.
Apple users on Jio network would get to enjoy 100% 4G-data experience, High Definition voice calls (powered by VoLTE), High Definition Facetime calls, Buffer-free HD video viewing and 300+ channels of Live TV.
Read more: Airtel is offering the iPhone 7 for just Rs 19,990. Here's how you can get it
Reliance Jio's rival Airtel is also offering 10 GB free 4G/3G data per month for one year with any Airtel Infinity post-paid plan.
The free data benefit will be over and above the plan benefits, it said.
India price list for iPhone 7 and iPhone 7 Plus
iPhone 7 prices in India
iPhone 732GB - Rs 60,000 ($895)
iPhone 7128GB - Rs 70,000 ($1,045)
iPhone 7 256GB - Rs 80,000 ($1,194)
iPhone 7 Plus prices in India
iPhone 7 Plus32GB - Rs 72,000 ($1,074)
iPhone 7 Plus 128GB - Rs 82,000 ($1,224)
iPhone 7 Plus 256GB - Rs 92,000 ($1,373)
You can also book the phones on Amazon and Flipkart. The websites are not offering cashback now, however if you have pre-booked the phone, you will be eligible for cashback.
Apple iPhone 7 and iPhone 7 Plus are definitely headturners. Apart from their sleek build, here are 6 exciting features in the new iPhones:
1) Stereo speakers
The iPhone 7 comes with stereo speakers - one each at the top and bottom edge of the display. It looks like HTC's BoomSound has competition now.
2) AirPods
Apple has announced 'AirPods', their new wireless headphones. The infrared sensors detect when the AirPods are in your ear and the motion accelerometers respond to touch, allowing users to interact with Siri. Users can connect their AirPods to their Apple device by just opening up the AirPods' case and tapping "connect". The new wireless earpods will give up to five hours of playback on a single charge.
3) Water & dust resistant
The new iPhone 7 is dust and water resistant. It adheres to the IP67 rating.
4) Glossy black and jet black variants
Apple has launched two variants of its black iPhones - the glossy black and the jet black. Can you pick the better looking one of the two?
5) A10 chip 64-bit quad-core CPU
The new A10 chip 64-bit quad-core CPU powers the iPhone 7 and iPhone 7 Plus.
6) Display
The Retina HD display on the iPhone 7 and iPhone 7 Plus is 25% brighter and has a wider colour gamut. It adheres to cinema standard, has advanced colour management features and supports 3D Touch.
-With inputs from PTI