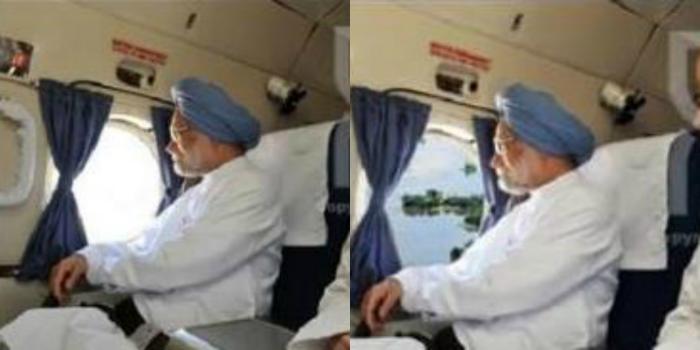 It appears that the Press Information Bureau's photoshop goofup on Narendra Modi's image was not a faux pas.
A few days ago, PIB released an image of Prime Minister Narendra Modi surveying the flood hit areas in Chennai. It was later found that the image was doctored and PIB issued a public apology.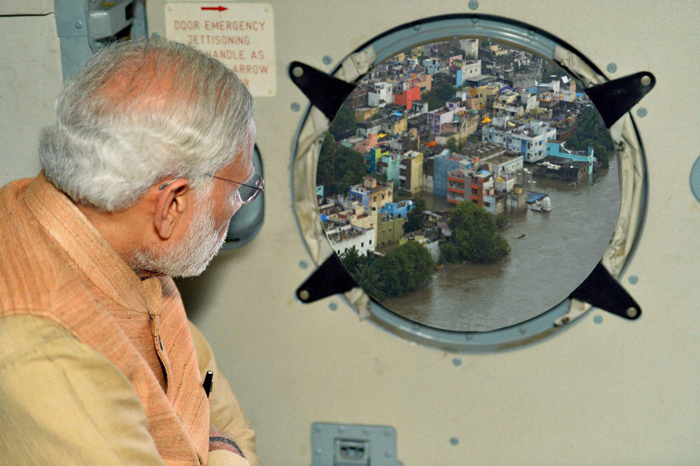 Manmohan Singh's image photoshopped
Even as the PIB was mocked across social media, NDTV has accessed the archive of the public-owned agency and have dug up a doctored image of former Prime Minister Manmohan Singh.
The report suggests that the picture was sourced from the Photo Division of PIB's website which shows Manmohan Singh taking an aerial survey of an apparently flooded area. In one of the images, no houses or flood water can be seen. But the other image is that of a flood.
If PIB's apology is anything to go by, this trend of doctoring photos is not photoshop.
A PIB official told Economic Times, "We have seen the pictures of photo division during the aerial surveys of former PMs in the last many years. Several pictures, including those that include Manmohan Singh, were altered to include two pictures or to show a closer view of the ground, water level and the extent of destruction. This is only to give a more realistic view of the ground situation. To call it Photoshop (altering the photo by using the Photoshop editing software) is not right."
The reports suggest that another image of Manmohan Singh also appears to be tampered but it has not been made available.