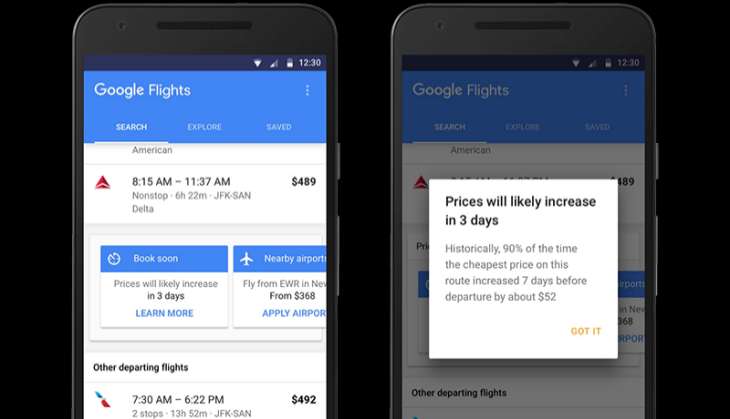 How often have you been annoyed at random changes in flight fares? Those days may soon be a thing of the past, with Google's plan. Google Fight wants to make it easier for users to know the best time to book a flight so that passengers can get the best deal on airfare.
In a blogpost, Google says: "Google Flights can now help you be more confident that you're booking your flight at the right time to get the best price. We now show you when prices are expected to increase for some specific flights and routes you're interested in."
It adds, "After selecting a specific flight, a notification may appear letting you know when the current fare is expected to expire and how much you can save if you book now. For example, this flight to San Diego is likely to cost more in eight hours -- and you would likely save $87 if you book before then."
In case you are not willing to book tickets yet, just choose the 'track your flight or route' option and Google will send you notifications via email informing you about the change in prices.
The new service can be accessed via the Google Flights website. The app for the service is not available yet. Google says that the app will be made available in the coming weeks.