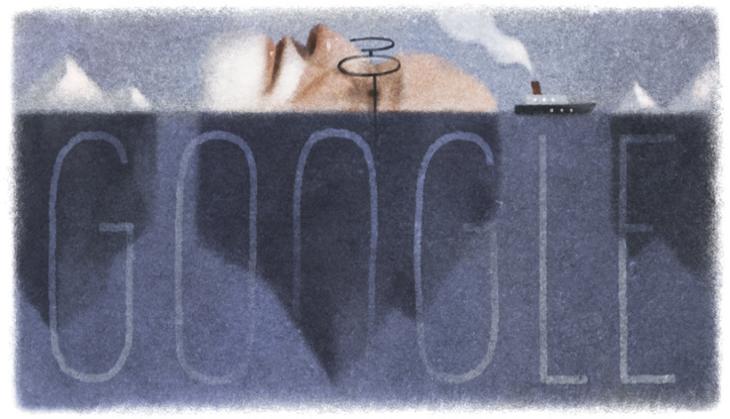 Google has dedicated its Doodle to mark the 160th birthday of famous psychologist Sigmund Freud, also known as the Father of Psychoanalysis.
The doodle depicts Freud's most celebrated iceberg theory by featuring the psychologist's face as the tip of an iceberg.
The doodle by Kevin Laughlin, is interpretative and needed to be watched carefully. The doodle shows only part a of Freud's head floating above the surface of the water, while the rest of it is submerged within water. With a vast hidden base, the iceberg also references the murky depths of the unconscious mind.
Freud, who was born on 6 May 1856, died of mouth cancer in 1939 in London at the age of 83.
-With agency inputs