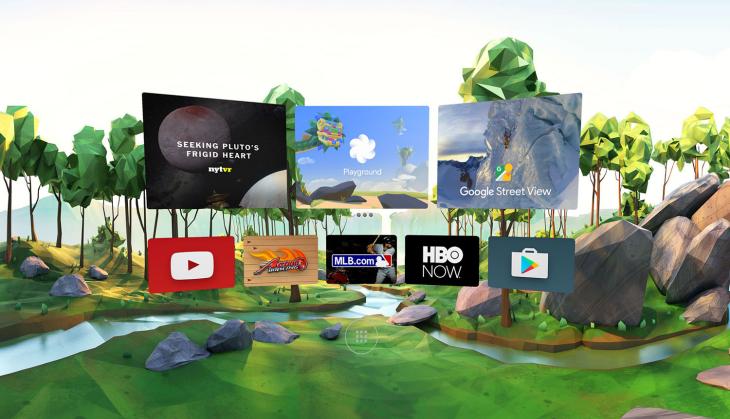 Google I/O Developers Conference kicked off with a bang. The launch of Android N, instant messaging app Allo, Duo, Google Home and Google Assistant are set to revolutionise the way we chat, search and do a lot more.
Among other things, Google also launched Daydream, a high-end virtual reality headset from the tech giant. With this, Google has joined the likes set Facebook, Amazon and Apple.
Google has delved deeper with the virtual reality headset and is set to challenge Facebook-owned Oculus Rift, which is currently leading the artificial reality world.
How it works
Google will sell the virtual-reality headset with a wireless motion controller, expected to carry the Nexus brand. The price of the VR headset has not been revealed yet and no time has been specified about when it will hit the market.
A similar headset from Samsung, Gear VR, powered by Facebook's Oculus subsidiary is available in the market for $100.
Users will need a new smartphone to run the headset. The device will be tethered to the latest version of Android, 'N', which will be released later this year. The VR headset requires more processing power and sensors, and these are not available in any phones available so far.
Daydream is Google's massive upgrade from the company's foray into VR in 2014 with a cheap cardboard model, which sells for as little as $15.
The headset will not be as sophisticated as Oculus Rift, which costs $600. Rift needs to be tethered to computers which cost another $1000 or more.