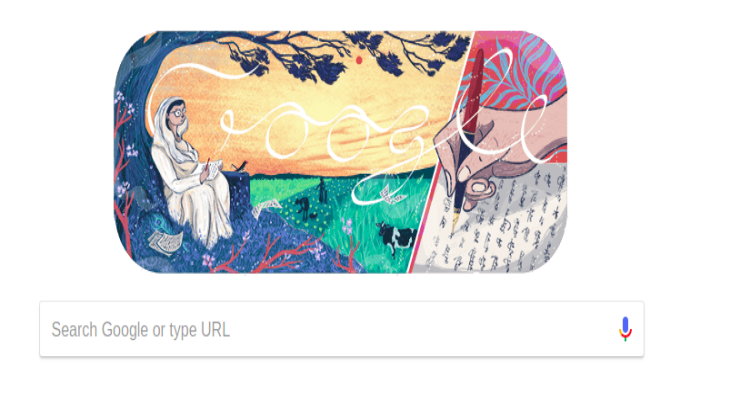 Google is giving tribute to one of the most revered poets of Indian history through its Google Doodle. She started writing from the early age of seven years old. She was also one of the four crusaders of 'Chayawad' in Indian literature along with Jayasankar Prasad, Suryakant Tripathi Nirala and Sumitra Nandan Pant. Interesting to know that she was also known as modern Meera, her poems deeply revolve around apathy. She was born on 27 March 1907 in Farukhabaad.
If we talk about some interesting facts of her life:-
She was the only girl child born after seven generation in the family.
She started writing a poem at the age of seven years old and became a popular poet while studying in Matriculation.
She had liberal parents, working in the education field still she was married off at the age of 9. But she completed her studies in M.A. in Sanskrit from Allahabad University while her husband was living in Lucknow.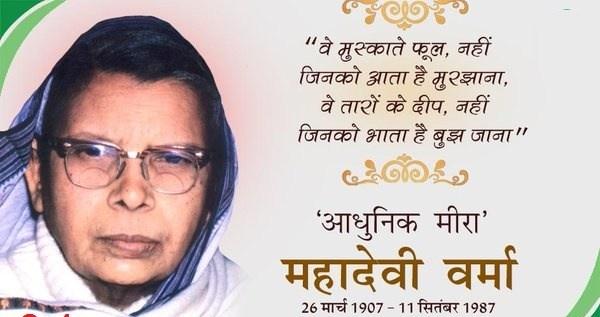 Subhadra Kumari Chauhan was her roommate and dear friend. Initially, Mahadevi Verma was writing secretly but Subhadra Kumari found her very talented and encouraged her to write more poems and publish it.
Apart from her carrier a poet, she was teaching in Allahabad and later she became the first headmistress of Prayag Mahila Vidyapeeth and also served as a chancellor of the institute.
Many of us have read about Mahadevi Verma in School syllabus. A chapter was dedicated to her in class 7 textbook in CBSE and one of her creation is 'Gillu', which is close to the heart of many people.
Also Read : Oppo A83 vs Redmi Note 5 pro vs Vivo V7: Price, features and specifications