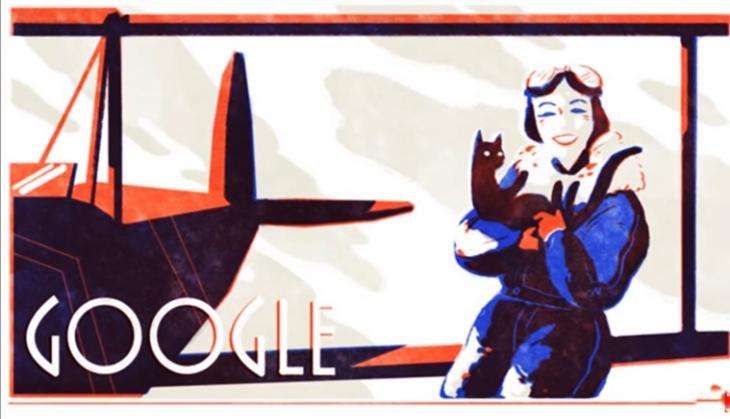 The Google doodle on 15 September marks the 107th birthday of New Zealand aviator Jean Batten.
She flew solo from England to Australia in 1934 - after two failed attempts - in a record 14 days, 22 hours. She garnered international acclaim after the solo flight.
She also became the first woman to make a solo flight across the south Atlantic in 1935. Batten flew from England to New Zealand with her black cat, Buddy.
In 1938 she became the first woman to be awarded the the Fédération Aéronautique Internationale, aviation's highest honour.
Google on its blog sent out a message to everyone at the end of the post, "Today we celebrate what would have been this pioneering pilot's 107th birthday with a reminder to fly fiercely towards our boldest dreams."