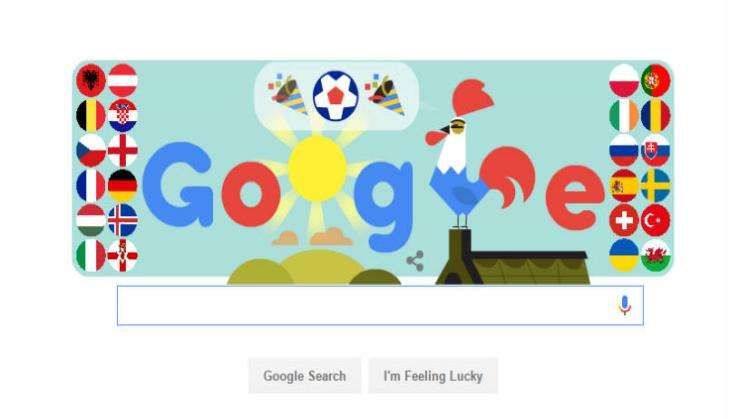 Cockadoodledoo! Euro 2016 is finally here. Google has dedicated its doodle to UEFA's showpiece continental football tournament.
The doodle features a cockerel, in the red, white and blue of the French flag, heralding the start of the tournament. In the second doodle, the L of Google is shaped like the Eiffel Tower - a hat tip to the tournament hosts, France. The Eiffel tower shows off its footballing skills.

The doodle also includes an infographic, which features 24 flags - 16 flags on the left and eight on the right, a reminder of the fact that for the first time in the history of the championship, 24 nations will take part.
Euro 2016 will be played in France from 10 June, with the final on 10 July. The venues for the tournament will be Paris, Lille, Lyon, Saint-Denis, Nice, Toulouse, Saint-Etienne, Marseille, Bordeaux and Lens.
-With agency inputs