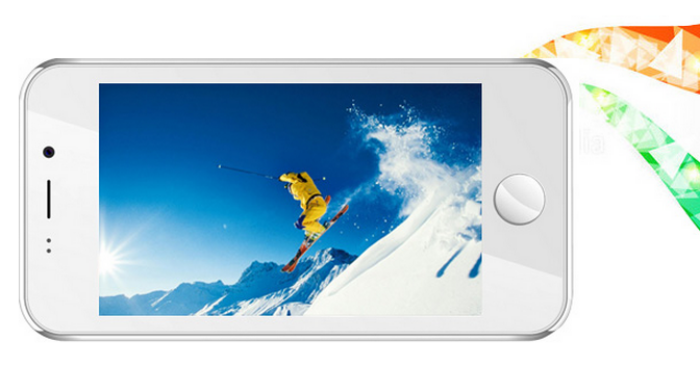 Noida-based company Ringing Bells opened their "World's cheapest smartphone", the Freedom 251 to pre-booking at 6AM on 18 February.
The company had announced that customers could book he smartphone till 8PM on Sunday, February 21, 2016.
However, customers complained that they were unable to get past the Pay Now page on the website: www.freedom251.com
A few hours later, the website crashed and the company put up a message on the website, whic read:
"Dear friends, we are very grateful for your enormous response and your kind patronage and would submit that as of now we receive approx six Lakhs hits per second as a result of which due to your kind overwhelming response servers are over loaded. We humbly submit that we are therefore taking a pause and upgrading the service and will revert within or before 24 hours. Once again our respectful thanks and gratitude for your support and patience. We look forward your return as soon as we are back online well within 24 hours."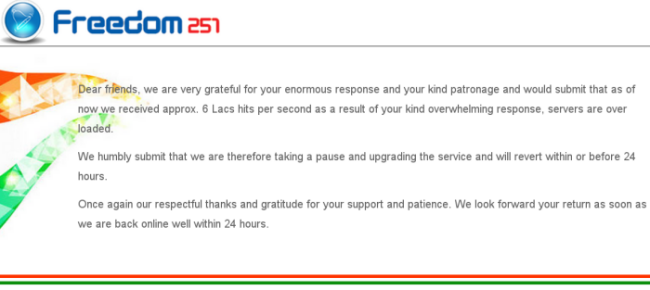 However, 24 hours later, the site continues to be down, and there has been no official statements from Ringing Bells yet.
The Rs 251 smartphone was officially launched by Bharatiya Janata Party MP Murli Manohar Joshi at Nehru Park on 17 February.
Ringing Bells president Ashok Chadha while speaking to the media post the launch, highlighted the potential use of the phone to empower citizens in rural and semi-urban areas. The smartphone reportedly comes with pre-installed apps like Swachh Bharat, Women Safety, WhatsApp, Facebook and Twitter, among others.
Also Read: Want to buy the Ringing Bells' Freedom 251? Read this first!