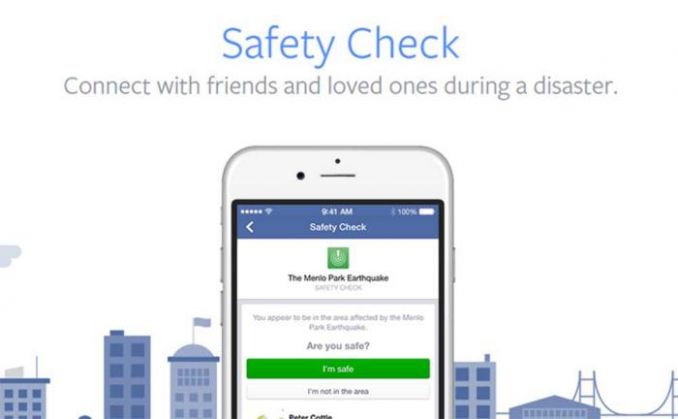 Facebook has activated the Safety Check feature after an earthquake struck northeastern India, early on Monday, 4 January. The earthquake, measuring 6.7 on the Richter scale has the epicentre in Manipur's Tamenglong district. Bangladesh, Myanmar and Bhutan also felt the tremors.
In a recent post on Facebook, CEO Mark Zuckerberg said, "A major earthquake just struck northeastern India and we've activated Safety Check to help people in the area let friends and family know they're safe."
He added a link for the safety check tool -- https://www.facebook.com/safet./manipurearthquake-jan03-2016
He added, "Tremors were also felt in Bangladesh, Myanmar and Nepal. If you appear to be nearby, we'll send you a notification to access Safety Check so you can share that you're safe and see that people you care about are safe as well. My thoughts are with everyone in the affected areas. May you and your loved ones stay safe and healthy."
Facebook's Safety Check feature is mostly activated at the time of natural disasters.