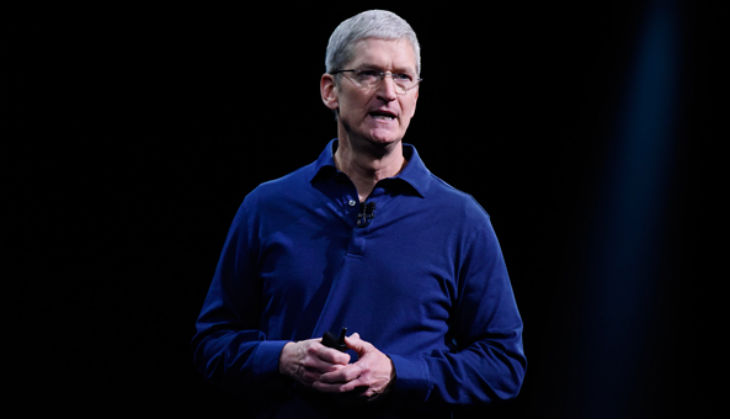 On his maiden visit to India, the Chief Executive Officer of Apple, Tim Cook, will inaugurate the company's sole development centre in Hyderabad. Steve Jobs' successor will try to connect with the people of the company's top growing market during the second leg of his visit to Asia.
Cook will visit the city on 19 May to inaugurate the centre "but it is going to be a very hush-hush event", a Times of India report said quoting an anonymous government official. The IT secretary of Telangana, Jayesh Ranjan also confirmed that the t will be held in the city.
However, the company hasn't made any official statement yet. Following the reports, the Telangana IT minister, KT Rama Rao, tweeted, "Will share a Big news with you all day after tomorrow (19 May). Suspense till then."
The tech giant had already announced plans of setting a development centre at Hyderabad's Nanakramguda area. The centre will have around 150 employees.
After landing in Mumbai, Cook will visit the national capital to meet Prime Minister Narendra Modi. Apart from Hyderabad, he may also visit Bengaluru, the country's IT hub.
After registering a dip in sales for first time, Cook had said, "...the LTE rollout with India just really begins this year. So we will begin to see some really good networks coming on in India. That will unleash the power and capability of the iPhone in a way that an older network, 2.5G or even some 3G networks would not do." He had also mentioned that India is the world's third largest market after China and the US.
"...the smart phones that are working there are low-end, primarily because of the network and the economics, the market potential has not been as great there. I view India as where China was maybe seven to 10 years ago from that point of view. I think there's a really great opportunity there," he had said