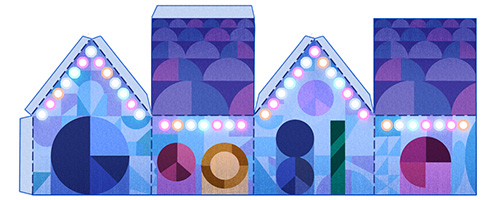 Google is back with a new Doodle for Day 2 of Christmas Holidays 2015. Google also celebrated Day 1 with a pretty 'Tis The Season! doodle with paper cutout animals.
The green Google Doodle is adorned with bright lights with trees in the background.
The word Google is spelled out with some beautiful decorations, where the 'G' in the middle has a door.
Today's 'Tis The Season Google Doodle also features an animated Santa Claus at the bottom. It also has a link to track Santa's journey across the globe. It says - "Ho ho ho! Follow Santa's journey around the world with Google Maps."
'Tis the Season is a Christmas album by American singer Vince Gill and Australian singer Olivia Newton-John, released in the 2000 Christmas season.
As the people around the world are immersed in celebrations and merry-making, Google Doodles have their own way of celebrating.