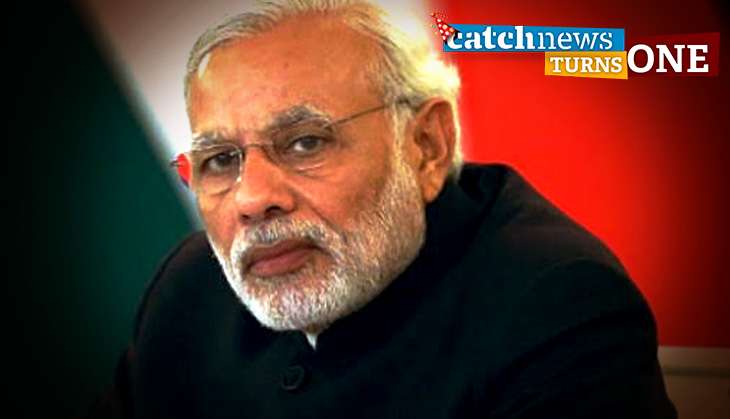 From Prime Minister Narendra Modi's app obsession to Google clashes with Rahul Gandhi, here are five must read stories on govt digital initiatives from Catch.
As soon as Prime Minister Narendra Modi led NDA government came to power after winning the historic 2014 general elections in May, the agenda was crystal clear - to make the nation digitally empowered.
Since then an array of programmes have been launched so that the people of the nation have access to all the initiatives. From Digital India to Skill India and Swachch Bharat mission, all are accessible in the form of an app.
PM Narendra Modi has launched a range of apps so that all initiatives are available to people in their mobile phones, making a millions of lives hassle-free.
Here are the top stories from Catch on this subject:
1) 6 apps introduced by tech-savvy Modi government worth a download
Had enough of standing in long queues, waiting for getting government-related work done? Well, its time to get over the exasperation and make your life a bit more simpler.
The Digital India mission is on its way to create a digitised society. This means that many government ministries now have their own apps to ensure better functioning and transparency.
Click to read full report.
2) Narendra Modi's latest app, UMANG, is the mother of all apps. Here's how
Smartphones have become our best friends. From paying bills to accessing news on-the-go, app-laced smartphones have made our lives much easier than earlier.
To add to our joy is UMANG, which is touted as the mother of all apps. Taking further the 'Digital India' dream of our Prime Minister Narendra Modi, the app promises an end to countless trips to government offices for almost all your work.
Click to read full report.
3) Kejriwal's Swachh Delhi app more user-friendly than Modi's Swachh Bharat app?
Since NDA came to power in May 2014, Swachh Bharat Abhiyaan has been one of the key projects of the Central government. Prime Minister Narendra Modi stressed on the need for cleanliness and resolved to make the country garbage-free.
While Modi may have been the first to undertake such an initiative, Delhi Chief Minister Arvind Kejriwal isn't far behind.
Click to read full report.
4) Pheku equals to Narendra Modi, Pappu to Rahul Gandhi. But that's how Google works
You laugh when you go to Google and type, 'who is pappu in India?' and you get Rahul Gandhi's pictures and numerous posts on him in the search results.
And when you ask Google, 'who is feku in India?' your search results show posts with Prime Minister Narendra Modi's name.
Click to read full report.