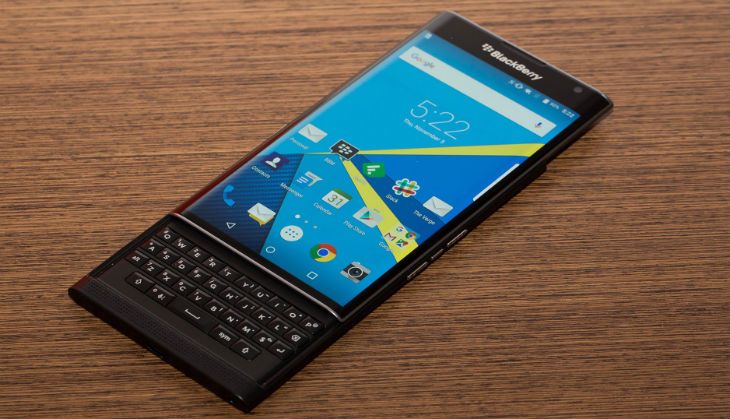 After a not-so-successful sale year of the Priv in India, BlackBerry is now planning to launch two new Android smartphones this year.
The chief executive office of Blackberry, John Chen, revealed that the company will unveil with two new Android operating system-based smartphones this year, The National reported.
However, no timeline has been given about the lineup of the products in India or the international market.
One of the smartphones will host a full-touchscreen while the other will be fitted with a traditional BlackBerry QWERTY keypad. The specifications have not been revealed so far.
The BackBerry CEO also spoke about the price tag of these models in the international market. The phone will be made available at around $300 to $400 (Rs 20,000 - Rs 26,000). 
However, like the iPhones, the final launch price of the device may be higher for the Indian market. But in view of the high-end Priv - the first Android based smartphone of BlackBerry - the company may present these smartphones in almost same translation price. 
According to analysts, the mid-budget range of these smartphone may give BlackBerry a decent push in India.    
Terming the Priv as "high-end product", the CEO explained about the strategy behind the first price-cut of the smartphone. The BlackBerry Priv's price was slashed to $649 from $699. The Priv was launched at Rs 62,990 in India and after the price-cut, it is now listed on Amazon site at Rs 57,990.
The company has sold over 6 lakh handsets in last three months, lower than the production forecast of 8.5 lakh smartphones, BlackBerry announced. However, there is no information on the sales data of the BlackBerry Priv.