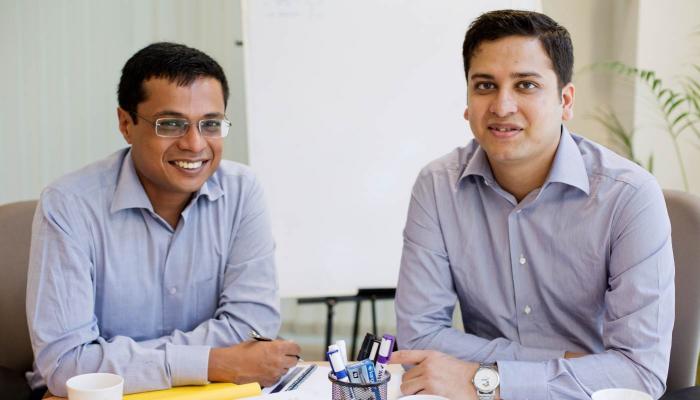 In a major management reshuffle, Sachin Bansal has stepped down as the CEO of Flipkart. Binny Bansal, COO and co-founder of Flipkart, is set to replace him.
Sachin Bansal will be the new Executive Chairman of the company. "Sachin will provide strategic direction for Flipkart, mentor the senior leadership of the company and look for new investment opportunities. He will play an active role in championing the Indian e-commerce sector and building the internet ecosystem, and represent the company in external forums. Sachin will continue to be the Chairman of the Board", reads the company statement on the website.
Sachin tweeted this welcoming Binny in the role -
News: @_sachinbansal will be the Executive Chairman and @binnybansal is the new CEO of Flipkart. Read more https://t.co/699h22mhU8

- Flipkart Stories (@FlipkartStories) January 11, 2016
Sachin Bansal, Co-founder and Executive Chairman, Flipkart said, "E-commerce in India is going through its most exciting phase and Flipkart has played a pioneering role in shaping this very remarkable journey. We believe that Flipkart can play a transformational role in improving commerce in India and improve the quality of lives of millions of people across the farthest corners of the country."
He added, "In this next phase of the journey, it will be our endeavour to fulfil this responsibility and prove that India can produce a world class internet company that can outshine any global behemoth. We also want to continue to play a pivotal role in shaping the internet and the commerce ecosystem of India."
The company statement highlights Binny new role. It reads, "Binny will now be responsible for operationally driving the company and will be accountable for Flipkart's overall performance. All the business areas - Commerce, Ekart and Myntra will now report to Binny."