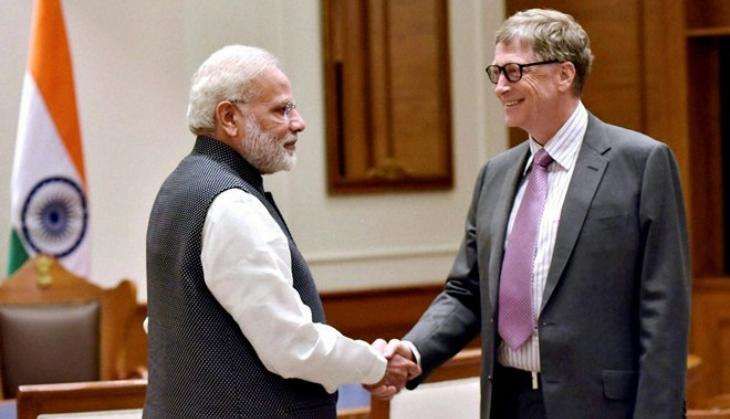 Microsoft founder Bill Gates has come out in support of Prime Minister Narendra Modi's move to ban Rs 500 and Rs 1,000 notes. Calling it a "bold move", Gates said replacing old high-value denominations with new notes with high security features will help curb the shadow economy and move towards a more transparent economy.
Gates added that digital transactions will rise dramatically and in the next few years, India would become one of the most digitised economies, not just in terms of size but percentage too, Gates said delivering a speech for the 'NITI-Lectures series: Transforming India' in the presence of Prime Minister Narendra Modi and his Cabinet colleagues in New Delhi.
The renowned philanthropist urged the government to take steps to expand the vast internet market by strengthening the infrastructure and streamlining tax and tariffs.
"It is fantastic that you took steps to change the GST, but that is just the beginning," he said.
"The world is looking to India not just to solve its problems but to address global challenges through innovation," Gates said.
He lauded the Indian government for initiatives like Digital India, MyGov, Aadhaar, Startup India, and Swachh Bharat.
Ending his speech, Gates said, "Ye hai mere mann ki baat."