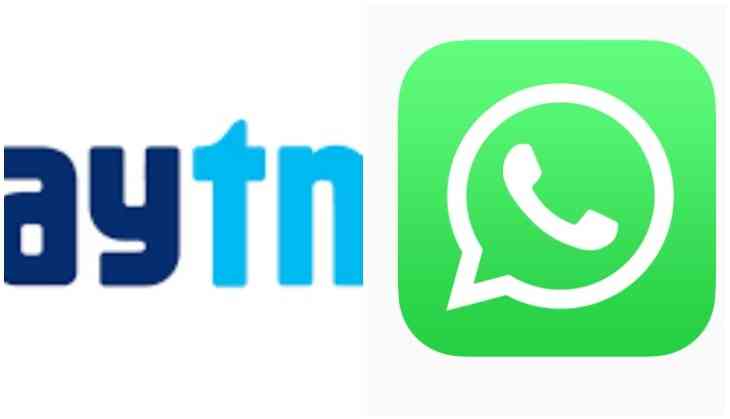 Beware Whatsapp, Paytm is here to challenge you
Now the Paytm users can take the benefits of Whatsapp as Paytm has launched the messaging feature. Now the Paytm users can chat with the messaging app and even can share the pictures and media files with their friends. Paytm has given this feature a name called 'Inbox'.
Apart from friends, a person will be able to chat with merchant as well. Now the users can confirm the payment after chatting with the merchant and also can ask about the send payment from them. Paytm's this feature is a full messaging platform.
The Senior Vice President of Paytm Deepak Abbott said the users can now chat and message with merchants and with this, the Paytm will get a benefit of making strong relationship with its users.
Paytm founder and CEO Vijay Sharma said the feature 'Inbox' will be available for the users soon on ios and Android platform.
It is surely a strict warning and challenge for the Whatsapp and this is being termed as a tough competition for Whatsapp. Paytm has made this feature available for 27 Lakhs users and 50 Lakhs merchants. Whatsapp is a global messaging app and its reach is 30 crores in India and that means the app is available in one-third smartphones in India.
On the other hand, Whatsapp is also planning to provide payment service in their app. The company can launch this feature until November and December. Paytm already provides the payment service to its users. When the Paytm was launched in 2010 for paying bills through this app but that time people didn't think that this app will one day become the most using e-commerce app of India.