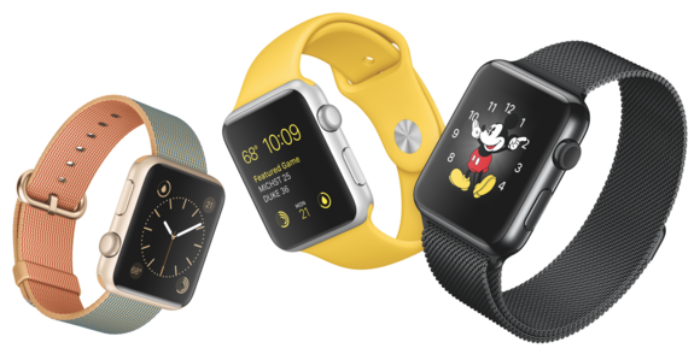 The new Apple Watch was unveiled at the technology giant's mega event yesterday. And the much-ancitipated gadget has seen a price cut. The device, now priced at US $299, comes with a host of colourful woven nylon bands - which cost $49 a pop.
On 21 March, Apple CEO Tim Cook claimed that the Apple Watch is the best selling smartwatch in the world that and users of the Apple Watch liked to keep changing the bands of the watch.
The Apple Watch incorporates fitness tracking and health-oriented capabilities with integration with iOS and other Apple products and services.
The device is available in four variants: the Apple Watch Sport, the Apple Watch, the Apple Watch Hermes, and the Apple Watch Edition. The Apple Watch became the best-selling wearable device last year after it recorded a shipment of 4.2 million smartwatches in the second quarter of 2015.
-With agency inputs