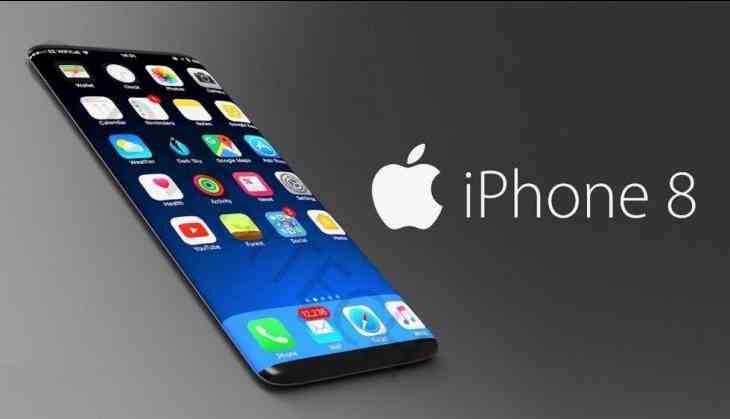 Ahead of the launch of much-awaited flagship devices of Apple, American multinational technology company based in Cupertino, California is now facing the major leaks of the details related to its upcoming devices.
In the midst of dash of excitement in the air, the major details of iPhone X was already revealed on 9th September by game developer Steven Troughton-Smith.
If the rumours are to believed, the new phone will not have its home button.
…and we now have the name of all three new iPhones. Are you ready for this?

— Steve T-S (@stroughtonsmith) September 9, 2017
No data to display.

This year, Apple is launching three phones at once, namely the iPhone 8, priced at around USD 1000, and updated versions of the iPhone 7 and 7 plus, reports suggest.

The latest device reportedly sports a 5.8-inch edge-to-edge OLED display, and a glass back and aluminium bumper. In a major change, a pressure-detection technology with 3D Touch may replace the conventional home screen button and fingerprint-reading technology. There may also be an infrared scanner that unlocks the phone using facial recognition software, powered by a 3D scanner.

The new devices is said to function on the latest iOS 11 software enabled with new safety features, a 'do not disturb while driving' mode and emergency SOS option. Apple may also introduce wireless charging in its new devices.

With regards to the camera, the iPhone 8 is rumored to have a dual-lens 12 MP camera capable of optical zoom and blurring the background of shots for a broken effect.

It may also have a 'SmartCam' feature that can automatically recognize scenes and objects and adjust the camera settings to the optimal ones for shooting them.

It is being speculated that the 'Anniversary edition' will come in three variants: 64, 256 and 512 GB. While reports have surfaced of three colour variants- white, black, and copper/gold hue, there may be a fourth 'Blush Gold' variant as well.