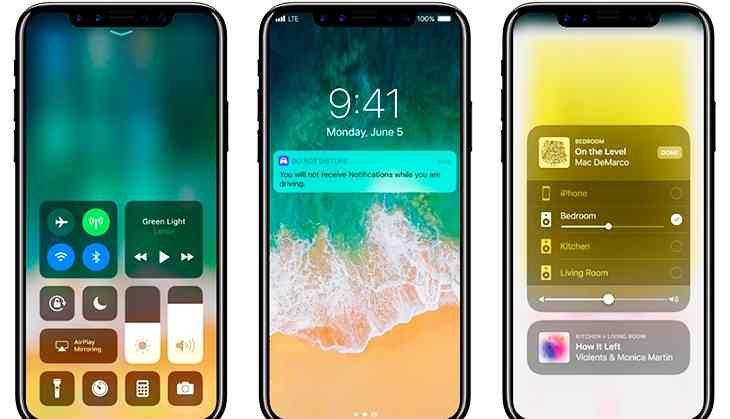 Apple iPhone 8 launch today: Here are 10 things you need to know about the phone
American smartphone company Apple is going to launch its flagship smartphone iPhone 8 on 12 September and it will be launched by the Chief Executive President Tim Cook in the Steve Jobs theatre.
During this launch, Apple is likely to launch its three phones iPhone 8, iPhone 8 Plus, and iPhone X.
Apple iPhone 8 suffers major leak ahead of its launch
Besides iPhone, company will also launch its Apple watch and it can be connected with wireless networks and also can be connected with upgraded Apple TV. With this company can also release updated software for iOS, watchOS, macOS and tvOS.
Here are the 10 things you need to know about the phone:
New Design - Apple may do something new with its traditional design. The sides of the phone can be designed with stainless steel band and its back can be designed with panel glass. There are expectations that the phone will have OLED display. According to the reports, new iPhone will have a larger screen than iPhone 7 plus.
No home button - There will be no home button in the new iPhone and for that and the company will provide a virtual bar to close all the apps.
No touch id - There will be no touch id on the phone and according to the reports, the touch id will be embedded in the display.
Fast processor – It is expected that the company will give A11 chipset on the phone. This will be based on 10nm processor and it will help the battery to run long.
Karnataka welcomes Apple's proposal to make iPhones in the state
Inductive charging - This is a brand new feature for iPhone and it means that there won't be any wire to charge the phone. Users can charge their phone on charging pad.
3D face unlocks - Touch Id will be replaced with facial recognition feature and it will help in unlocking the phone and payment. With this users can also open secure apps.
New Software - It is obvious that company will launch a new phone with iOS 11 with the redesigned control centre, augmented reality apps, support in iMessage in Apple, Maps of Airport and malls on the phone.
Phone camera updated - iPhone 8 will have a better camera than previous versions.
AR experience in iPhone 8 - The users can use the back and front camera of the phone as AR (Augmented Reality) device.
Apple iPhone 8 will burn a hole in your pocket: Here is how much it is going to cost
iPhone Siri updated - The new iPhone will have an updated Siri which will give you the updates of your nearby locations and it will also give you details of your upcoming meetings and schedules.