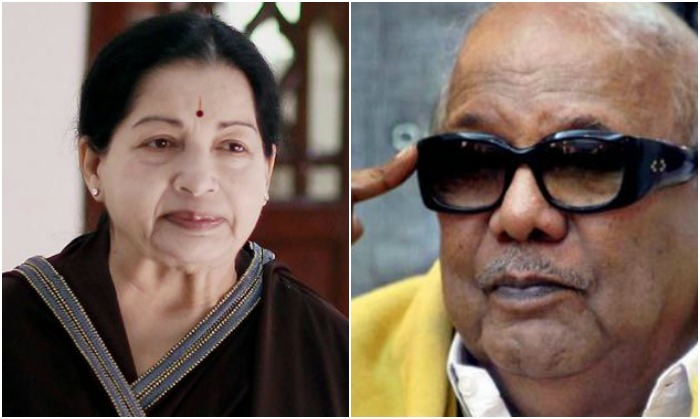 The battle for the Tamil Nadu Assembly came to an end on 16 May. With exit polls painting a mixed picture for AIADMK chief, Jayalalitha, all eyes are now set on the results, which will be announced in a few hours.
Voting for Aravakurichi and Thanjavur constituency has been deferred to 23 May.
The two major Dravidian parties in the state - which have been alternatively ruling for the past 50 years are the All-India Anna Dravida Munnetra Kazhagam (AIADMK) led by Jayalalithaa and the Dravida Munnetra Kazhagam (DMK) led by M Karunanidhi.
Other parties in the fray include the Bharatiya Janata Party (BJP), the Pattali Makkal Katchi (PMK), and the Desiya Murpokku Dravida Kazhagam (DMDK) - led by actor-turned-politician Vijaykanth.
In early trends, Chief Minister J Jayalalihaa-led AIADMK is leading on over 141 seats while DMK is ahead on over 80 seats.
Meanwhile, the Election Commission has increased security arrangements in the state.
The Election Commission has reportedly said that counting of votes will be over by 3 pm.
After the results are declared, names of the winning candidates are published in the gazette. The gazette notification initiates the process to form the next legislative assemblies in the states.
It will be interesting to see if DMK and AIADMK retain Tamil Nadu with the People's Welfare Front led by Captain Vijayakanth giving them neck-to-neck competition.
--With ANI inputs