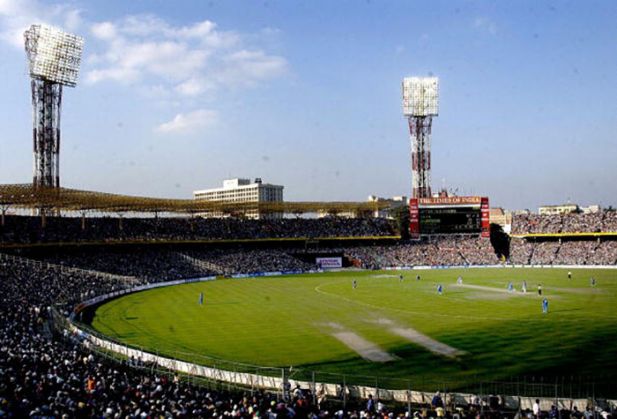 Heavy rains lashed Kolkata all morning on 19 March, causing panic among fans of the much-anticipated India-Pakistan T20 clash. Both teams are heading for the most crucial match of the tournament later today.
The weather has been cloudy since morning and it began to rain around 9AM, an NDTV report said. However, the clouds cleared a few hours later. But, the rain may play spoilsport again.
Due to its geographical location, rainfall is characteristic of the March-weather in Kolkata. And with the match scheduled to start at 7PM today, cricket fans are hoping the rains won't play spoilsport.
Another pressing concern is the poor drainage system that plagues Eden Garden - which has led to the washing out of a number of matches here in the past. A recent example is the 8 October 2015 match between India and South Africa.
However, according to reports, the stadium authorities have taken a number of precautions to avoid such a scenario - including the installation of booster shots of sand, and purchasing super sopper water removal machines.