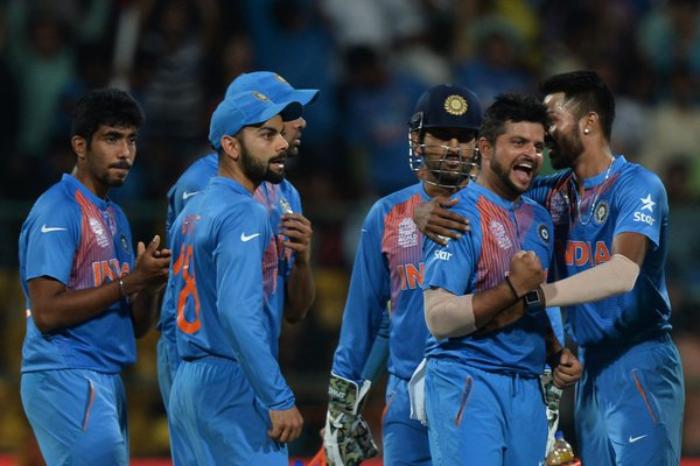 For the Indian cricket team, it was elation. For the whole of Bangladesh, it was heartbreak. The moment MS Dhoni collected the ball in his gloves on the last ball of the 20th over, it was certain that India were not losing the match at that stage. Yes, India is still alive in the T20 World Cup, alive in the most dramatic fashion.
In what was the lowest total India have ever defended to win a T20 match, India produced a thrilling win over Bangladesh in a match they really had no right to win. With Bangladesh requiring 2 runs to win off the last 3 balls, India took three wickets to deny Bangladesh any runs at all.
And yet, one has to feel for Bangladesh. They gave a great account of themselves throughout the match, only to falter at the last moment. But that's what they say about T20 cricket - it's never over till it's over, and the match can turn in a mere matter of few balls.
For a large part of the match, it even looked like it would be more a case of India giving the match away than Bangladesh fighting hard for the win. From the off, India were poor in the field. Jasprit Bumrah made a basic fielding error on the very first ball of the match to give away a four.
Two overs later, he dropped one of the simplest catches a cricketer can hope to get. And around the tenth over in the match, Ravichandran Ashwin too dropped a chance running in from deep square leg. The chance wasn't as easy as the one that Bumrah had received, but at the international level they are routinely taken.
But call it fate, call it whatever you want, with the end that the match had one almost feels that India were destined to win the match.
The lift that the team would have received from such a victory is unparallelled, and might just spur the team on to go all the way and win the tournament.
India are not guaranteed a place in the semi-finals. The next match against Australia is crucial in deciding which team will qualify along with New Zealand. But what is certain is that India would be buoyed by the result of one of the best T20 matches to be played in history.