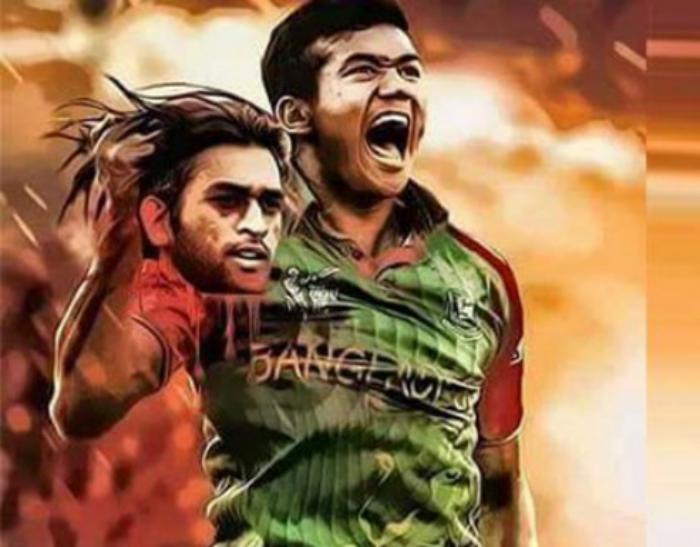 Amongst the known rivals in cricket history, India and Bangladesh didn't really share the so-called rivalry until the two teams locked horns in 2015 World Cup quarter-final.
The events that unfolded during the match gave birth to a new battle both on and off the field.
Also read: Why the Kiwis could crush Pakistan's World T20 dream
Tempers flared when a no-ball decision worked in favour of Indian opener Rohit Sharma. The Mumbai batsman was caught off what some believed to be a legal delivery, while the umpires had ruled it as a 'no-ball' for being above waist height.
Also read: Taskin glorified, Dhoni loses head ahead of Asia Cup final
Rohit went on to score a hundred as India pipped Bangladesh to seal their berth in the tournament's semi-final. And the India-Bangladesh rivalry has, likewise, accepted prime significance among the fans on both sides.
The two teams found themselves up against each other once again in the Asia Cup final last month when the fans from both the sides began exchanging pleasantries on social media.
Among the numerous exchanges, a photograph of Bangladesh seamer Taskin Ahmed carrying the severed head of Indian captain MS Dhoni went viral on Twitter.
Also read: Why South Africa's bowling could end their campaign
Though Bangladesh failed to survive the Indian challenge and lost the tournament final by eight wickets, the morphed photograph seemed to spark the trend of mocking each other on social media. And by the looks of it, the Indian fans are winning the clash hands down.
In the wake of India's crucial encounter against a struggling Bangladesh team in the World T20 on 23 March, a video was released online where both Pakistan and Bangladesh were taken apart, albeit humourously.
Watch how the Indian fans slammed the Bangladesh cricket supporters ahead of their teams' crucial match tomorrow: