Rohan Raj
| Updated on: 14 February 2017, 6:00 IST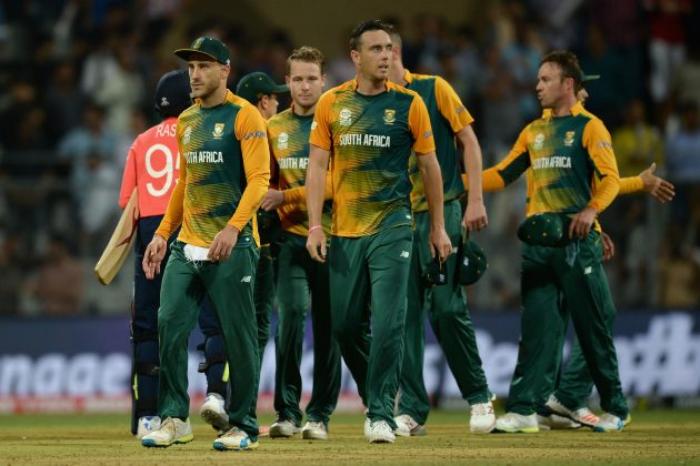 Ahead of the coveted ICC World T20, a rampaging South African brigade was clearly touted as one of the contenders to lift the elusive trophy. Bolstered with a mix of powerful hitters and potent bowling options, the Proteas also boasted of their successful limited-overs tour of India in 2015.
Also read: Why the Kiwis will send Pakistan packing in Group 2 tie
But, against the popular perception, the Faf du Plessis brigade stuttered to a narrow two-wicket loss against England in their opening game despite posting a mammoth total of 229 runs. Their second match against Afghanistan followed a similar script, but the result, as expected, came in South Africa's favour.
The two matches saw a spectacular batting performance by South Africa who managed to post over 200 runs in consecutive matches. Hashim Amla, Quinton de Kock, AB de Villiers, JP Duminy and David Miller all came to party as the Proteas, collectively, smashed 42 fours and hammered 23 sixes in the two matches.
While the batsmen have undoubtedly been the major force driving their team, the bowling department including Dale Steyn is threatening to dent South Africa's chances in the ongoing tournament. Despite all those big names, Du Plessis' bowling attack has failed to rise above mediocrity.
The fact that their prominent bowlers have been clobbered by the opposition batsmen at will has already started to worry their captain who publicly voiced his disapproval after the game against Afghanistan.
"We need to be better and improve our bowling. Our skill level is letting us down. It is a big challenge for the bowlers in the first six overs. Those are the areas we need to improve. Last match against England bowlers went for plenty in the first six this match also went for runs," Du Plessis said during the post-match presentation on 20 March.
Steyn-gun off target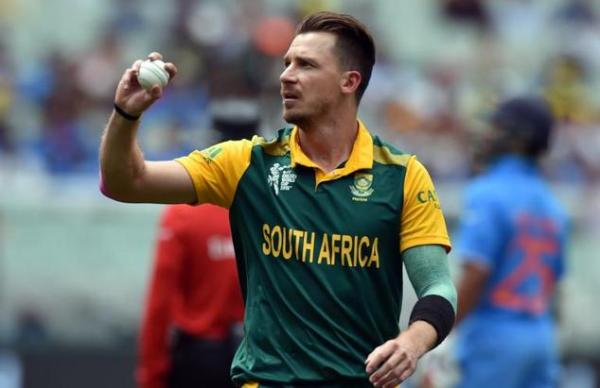 Similar to De Villiers' role with the bat, Dale Steyn has been South Africa's bowling spearhead for quite some time. He was also a major boost for Du Plessis' side after managing to recover from an injury just in time for the World T20. But, the right-arm speedster seems to be a bit off his radar.
In the opening game against England, a wicket-less Steyn conceded 35 runs at an economy of 17.50 in just two overs. He was hammered by Jason Roy, Alex Hales and Joe Root for five fours and a six.
Most importantly, Steyn has lost respect among rivals - Afghanistan wicket-keeper Mohammad Shahzad said on Sunday that the bowler is not dangerous and he was unhappy that Steyn was not playing.
Rabada, Abbott missing the trick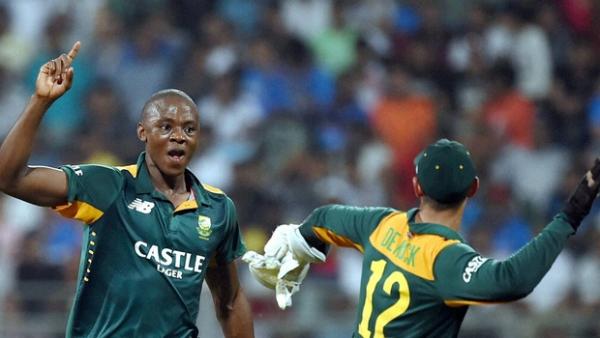 Apart from Steyn, Kagiso Rabada, who was sensational in 2015, has also failed to deliver. The right-arm bowler leaked 50 runs against England and 37 against Afghanistan. Despite taking four wickets in the two matches, Rabada has conceded 10 fours and four sixes. He has also bowled three wides so far, while his economy rate read: 12.50 and 9.25 in the two matches he has played.
The problems for Du Plessis doesn't end with Steyn or Rabada. Kyle Abbott is another crucial campaigner who has failed to rise to the occasion for South Africa in this tournament. The 28-year-old did take three wickets against England, but he ended up conceding 41 runs at 11.18 in 3.4 overs.
Against Afghanistan, he ended his spell of four overs with the figures of 2-36. The fact that he has conceded three fours and seven sixes in two games makes things more difficult for South Africa.
Tahir, Morris lead the way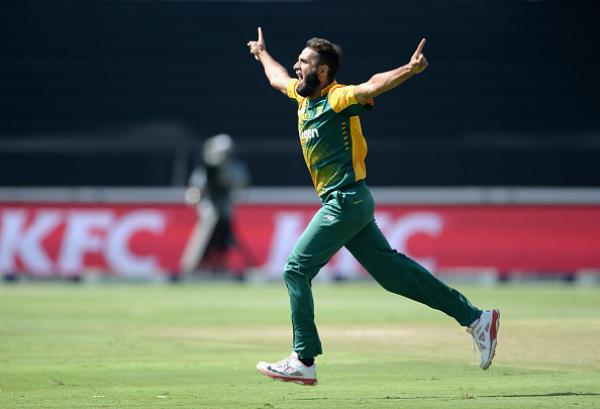 Amid a comprehensive onslaught against their frontline bowlers, spinner Imran Tahir and all-rounder Chris Morris have turn out to be the only silver lining for South Africa in the World T20. The two bowlers have managed to keep their temperament and bowl with precision to trouble the opposition batsmen.
Tahir, who took just one wicket against England, was the pick of the bowlers for South Africa in the opening game. He took the crucial wicket of Jos Buttler and finished his spell at 1-28 in four overs. Against Afghanistan, Tahir improved his figures to 2-24 at an economy rate of 6.00.
Morris missed out playing in the first match, but the nippy seamer made full use of the opportunity in the second game where he took four wickets while conceding just 27 runs. He also bowled 15 dot balls and conceded just four boundaries in the match.
Shocking stats from SA vs AFG tie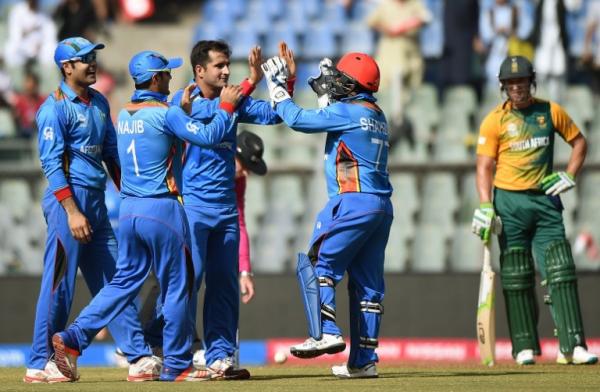 Powerplay: South Africa scored 66 runs at the loss of just one wicket in their powerplay overs. But, minnows Afghanistan were not far behind either. The spirited Asghar Stanikzai brigade scored 64 runs at the loss of two wickets.
50 runs: Riding on the heroics of Quinton de Kock, South Africa reached the 50-run mark in 31 balls. However, Mohammad Shahzad's fireworks ensured Afghanistan raced to their 50 in just 22 balls.
100 runs: De Kock's 45 and Faf du Plessis' 27-ball 41 powered South Africa to the 100-run mark in 73 balls. On the other hand, Shahzad's blistering 19-ball 44 saw Afghanistan reaching 100 runs in a mere 58 balls.
150 runs: The AB de Villiers batting masterclass propelled Proteas to 150 runs in 99 balls. But, Afghanistan bettered that record, reaching their 150 in 98 balls.