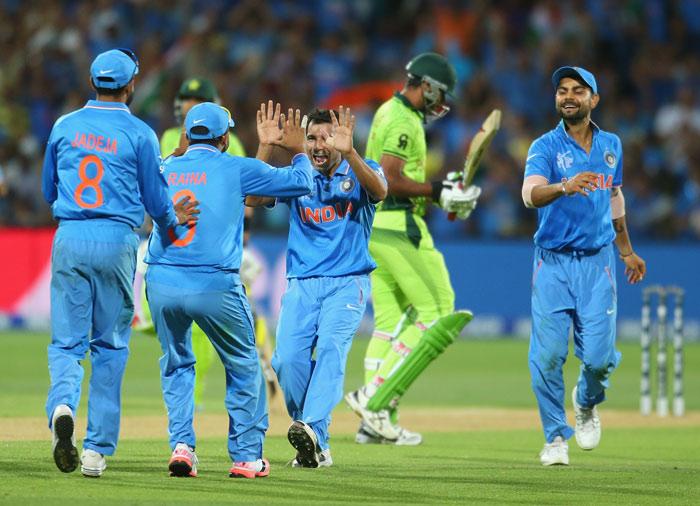 Playing down the hype over the potentially high-voltage India-Pakistan World T20 match to be played on 19 March, World Cup winner Gautam Gambhir said that the team's focus should be on winning the title.
Also read: Dhoni, Kohli starrer fan anthem goes viral
"This is all created by media to get TRPs and stuff like that. It's not 'the' match. The bigger thing is that whoever is playing in the World Cup will look to win the trophy. India-Pakistan is just another match," Gambhir, a member of India's 2007 World T20 and 2011 World Cup winning teams, said at an interactive session at the Calcutta Club.
"People make it a hype but if you ask any sportsman they don't see it's 'the' game. The bigger aim is to win the World Cup.
I would expect people to support India, that's very natural. The most important thing that people should enjoy good cricket," he added.
He further said that the job would be tougher for India from a 'Group of death' also featuring Pakistan, Australia and New Zealand.
"It will be pretty tough for India with the kind of group they're in. Australia, New Zealand and Pakistan are always very unpredictable. They need really have to get their A team forward if they want to go all the way."
Gambhir said the T20 format was unpredictable and no team can be tagged favourites. He said it's a welcome sign that India have had a good build-up to the World T20 winning 10 of their 11 games, with their series triumph against Australia, Sri Lanka and in the Asia Cup.
"Seeing the previous results leading up to the World Cup, it looks exciting for India. They will go into the tournament with a lot of confidence. But T20 is such a format it's difficult to tag anyone as favourites. On a given day anyone can take the game away. World Cup will be different ball game from the pressure point of view," he said.
"Pressure is far more when you play in your own country that too in an event like the World Cup. It's good that they have some experience in their squad. They need to do well on the field that's what all the matters.