Watch: Daniel gives bear hug to Kane, 'Team Hell No' is back!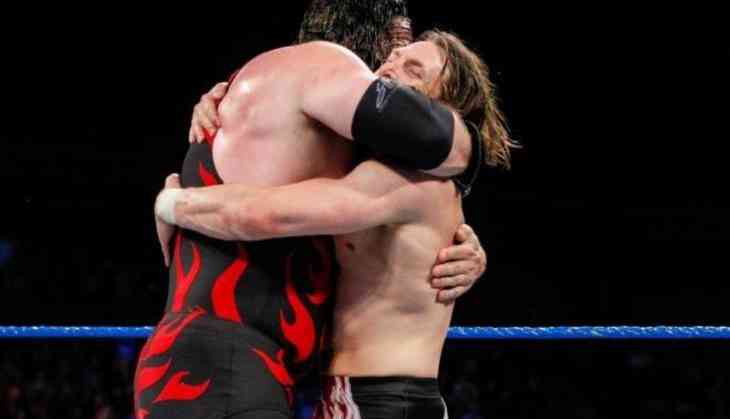 Daniel Bryan and Kane back in action together
The former WWE champion Daniel Bryan comeback at WrestleMania 34 was highly anticipated and surprised fans but what happened on SmackDown Live was indeed unexpected and fans aren't able to keep their calm.
Daniel and Kane reunited and 'Team Hell No' came back after five years. This team up was a beloved act for nearly a year between (2012-2013).
If you have missed the lovely moment when Kane and Daniel hugged, watch this video:
Daniel stayed away from all the wrestling action for nearly three years yet, when he returned back he was loved by fans in similar away as he was loved over the years.
Till today Bryan remains one of the most popular Superstars in the entire WWE universe. And, this recent reunion of Bryan and Kane received a woo from the audience. This moment reminded of the Attitude Era when 'Team Hell No' existed.
Also Read:Nikki Bella clears up relationship status with John Cena: Read, what it is