Jadeja and Nair lead India to a 4-0 series victory against rivals England
Catch Team
| Updated on: 20 December 2016, 17:46 IST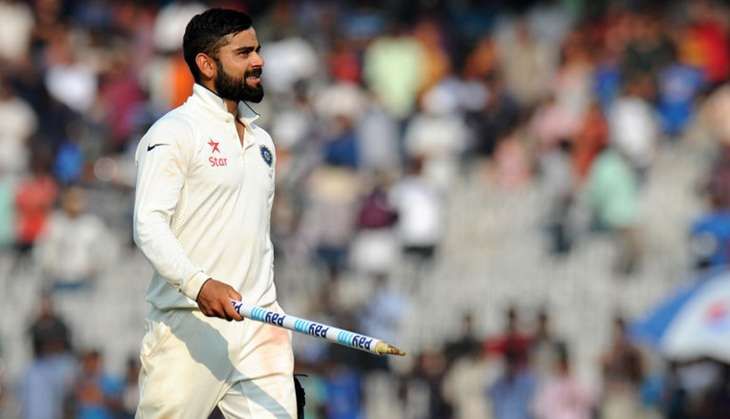 Ravindra Jadeja's 10 wickets, Karun Nair's magnificent triple-century and KL Rahul's steady 199 led India to an innings-and-75-run victory against England. The visitors ended their miserable tour with a 4-0 series defeat. It was another batting collapse that handed India the victory.
During the fourth Test in Mumbai, England were in the driving seat after batting first and scoring 400. In the fifth Test in Chennai, the British were again with the advantage as they scored 477. In Mumbai, England were all out for a paltry 195 in their second innings, handing India an innings and 35 runs victory. In Chennai, England were 97 for no loss at lunch on the fifth and final day. All they needed to do was to survive two sessions on a flat pitch that lacked any bounce. By 4 PM IST, India wrapped up the match.
England crumbled under the pressure of India's spinners, losing 10 wickets in 48.2 overs. Alastair Cook and Keaton Jennings had given the tourists what might have been their most fruitful moments - a wicketless first session on Day 5. After lunch, the introduction of Jadeja turned the match on its head. Jadeja finished with figures of seven for 48, taking his total to ten wickets. The wicket of Cook was the sixth time he was dismissed by Jadeja in this series.
It was then the turn of Moeen Ali and Ben Stokes to steer the visitors clear of anymore danger as they reached 167 for four. After tea, the visitors couldn't hold on any longer. They went from 192 for four to 207 all out. Six wickets fell for just 15 wickets. It was nothing short of epic. In fact, their first innings total of 477 is the largest in an innings loss by far.
Karun Nair was given the Man of the Match award for his epic 303 not out. Virat Kohli was awarded the Man of the Series award and spoke after the match, ""Absolutely, especially after winning 3-0, coming out and performing like this, evidence of the character in the side. It was evident the way they batted, bowled. We wanted the youngsters to step up, someone like KL, then Karun comes in after two Test matches. They got us to a position where there was only one winner. Always a tricky position, score 477 then concede a lead of 282. We understood that if we got a couple of wickets, it could slide pretty quickly, Jadeja doing his job, picking up seven - it was great to watch.
Alastair Cook had this to say during the post-match presentation: "No excuses, India were the better team and deserved to win. It was a fifth-day wicket, out of the rough it turned, we got ourselves in a good position at lunch but it wasn't enough to get out. We dropped vital chances and India have been punishing us - it's hard to stop the momentum. Credit to Virat, they've outplayed us. Hard to say as a professional but they've been better. It's a series of missed opportunities, dropped catches have cost us. Not being able to score enough runs and take enough wickets. It's a tough dressing room to be in, we tried as hard as we can but wasn't good enough. Same for both sides, but momentum can go with you. It's a tough place to come to".
England have lost six of heir past eight Tests. All five of the subcontinent defeats (four against India and one against Bangladesh) have involved a batting collapse. England will be relieved that they aren't playing another Test match until July. Whether or not Cook will still be captain at that time remains to be seen.
England have lost four matches in a Test series against India for the first time. india's run of 18 Test unbeaten is their personal record and joint-third in the all time list. India have also gone 19 matches without a defeat at home.
This is India's first Test series victory against England. They had lost the last three on the trot. India's next five Test matches are against Australia and at home.