Ivanka Trump to get grand welcome at Pyeongchang Winter Olympics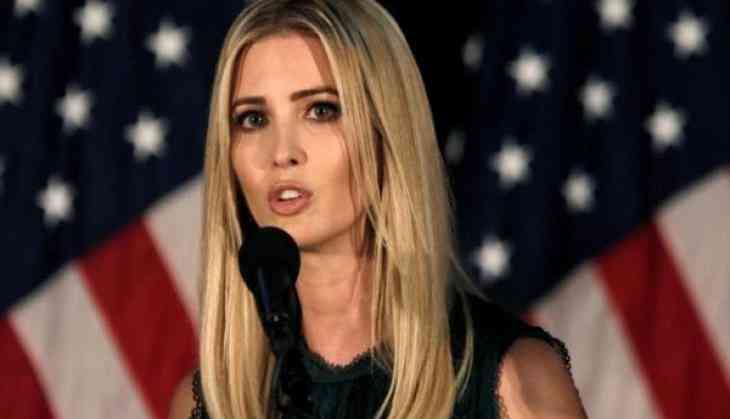 According to the officials, Ivanka Trump's visit is expected to visit the Pyeongchang to attend the closing ceremony of Winter Olympics next week. South Korea is preparing a lavish welcome for Ivanka Trump. The South Korean newspaper reported that the officials are said to be planning to roll out the red carpet ahead of the closing ceremony of the Winter Olympics on February 25.
This s seen an attempt by her to convince her father, the United States President Donald Trump to visit North Korea on a diplomatic trip. The newspaper reported: "The government apparently wants to soften her up so [Donald] Trump agrees to a mooted visit to Pyongyang by President Moon Jae In."
According to the newspaper, officials plan to flatter Ivanka by having South Korean President Moon Jae In accompany her to watch a skiing competition. Ivanka is a keen skier herself and has hit the slopes at least twice since her father became the president in 2016.
The newspaper quoted a South Korean government official, "Although Seoul has no diplomatic obligation to host the president's child on such a grand level, officials are considering exceptional measures because of Ivanka's influence in the White House."
Also read: Gabriella Papadakis suffers 'nightmare' wardrobe malfunction while performing at Winter Olympics 2018
South Korean President also said, "The "right conditions" were to be created by the two Koreas for the proposed inter-Korean summit."
A high-level delegation had arrived in Pyeongchang in South Korea for a three-day visit last week that was led by the North Korean ceremonial head of state, Kim-Yong nam. The delegation also included the younger sister of North Korean leader Kim Jong-un, Kim Yo-jong.
The possibility of what would be a third inter-Korean summit was highlighted last week when Kim's sister delivered a letter and a message from Kim, inviting the South Korean president to Pyongyang at the earliest date possible.
Also read: Winter Olympics: Skater Nathan Chen shows why he is the king of quads
Kim on Tuesday pledged efforts to continue the reconciliation with its arch-rival South Korea, as relations between the two Koreas have warmed rapidly over the last few weeks.
US Vice-President Mike Pence, who was leading the country's delegation in the Pyeongchang Winter Olympics did not meet Yo-jong and Yong-nam, sparking speculations that the relations between Pyongyang and Washington were frosty, due to the former's persistent ballistic missile tests.