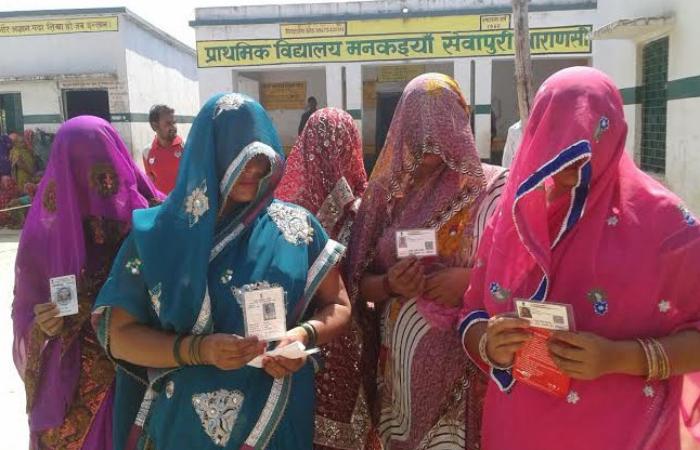 The Haryana government's ban on uneducated candidates for the state's panchayat polls has resulted in history being both unmade and made again at one stroke, reports The Indian Express.
Ten years ago, the village of Nimkheda in Mewat, Haryana, had made the news for being the first in the country to elect an all-woman gram panchayat. Now, the new rules that make it mandatory for panchayat candidates to have passed the class 10 exams has meant that seven men have been elected to the village council, with only four women as colleagues, elected from wards reserved for women.
However, these four women mark a shift in generations in the village: they are among the youngest-ever council in the village, all under the age of 40. At 23, Rukhsar, a housewife with a one-year-old son, is the youngest. She has an MA in Sanskrit and has recently completed her B.Ed.
"I've never wanted to contest before. In fact, I would have never considered it had it not been for the change in eligibility rules," said Rukhsar. "I want to work on the problem of water scarcity in our village. I'll also try to improve the literacy rate of my ward."
Gram panchayats are usually dominated by older people, over 50 years old. Because of the amendment to the Haryana Panchayat Act, 1994, which made education mandatory for candidates to contest polls, younger people had to contest.
"Irrespective of the problems faced at the time of finding candidates, I think the Supreme Court ruling has come as a blessing in disguise for Nimkheda and especially its young women. Even though the village reluctantly relented on women reservation, none of the young girls was ever given the opportunity to contest. No one here could bear the thought of their daughters and brides to lead the way," said Musharraf Dholwi (33), whose wife Mumtaz (30), contested in one of the wards reserved for women and lost.