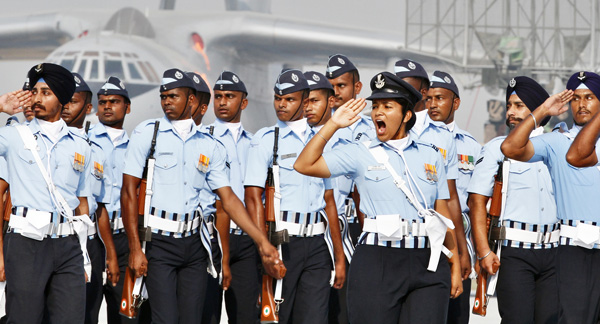 Three women training to become the India's first female fighter pilots have been advised to put off pregnancy for at least four years after they receive their Indian Air Force commissions this June. This is so that their training schedules are not disrupted, said IAF vice chief Air Marshal BS Dhanoa.
"Undisturbed training is required for a minimum of five years for fighter pilots to become combat ready," said Air Vice Marshal NK Tandon from the IAF's personnel branch. "That's the practice in all major air forces. The women are about to complete one year of training."
This is not a no-pregnancy clause, Tandon clarified. It is merely an advisory, he told the Hindustan Times.
The three female trainees, Bhawana Kanth, Mohana Singh and Avani Chaturvedi, qualified for the fighter steam after it was opened to women in October 2015. From June 2016, they will receive stage-III training for a year on British Hawk advanced jet trainers, before they can fly supersonic warplanes.