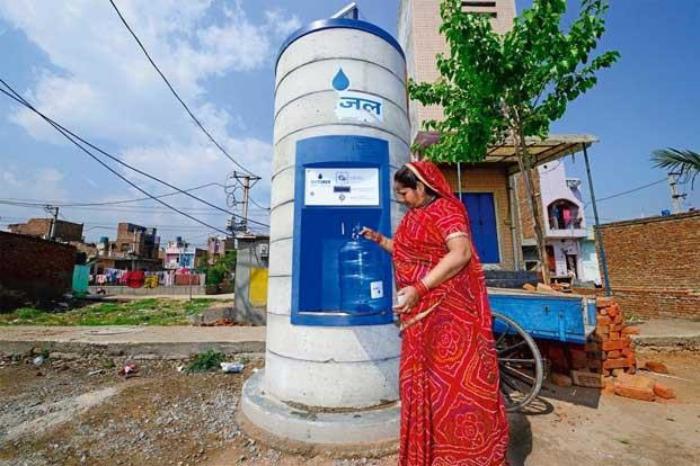 This might come as a relief for a number of people who are deprived of portable drinking water.
The city of Kolkata and its suburbs will soon have as many as 200 'water ATMs' or water vending machines installed starting this Durga Puja. The announcement was made by state the government announced on 16 October. The initiative is part of the state's 'Pran Dhara' packaged drinking water project.
The first drinking atm in the city was inaugurated by Panchayat and Public Health Engineering Department Minister Subrata Mukherjee on the evening of 15 October at the Ekdalia Evergreen Club pandal.
Mukherjee also announced that 200 such ATMs will be launched across Kolkata and its surrounding area and that later on, across the state.
The vending machines will provide the public with portable water prices at Rs 2 per litre by inserting coins. This will help increase the drinking water facility for the all sections of society at a reasonable price.