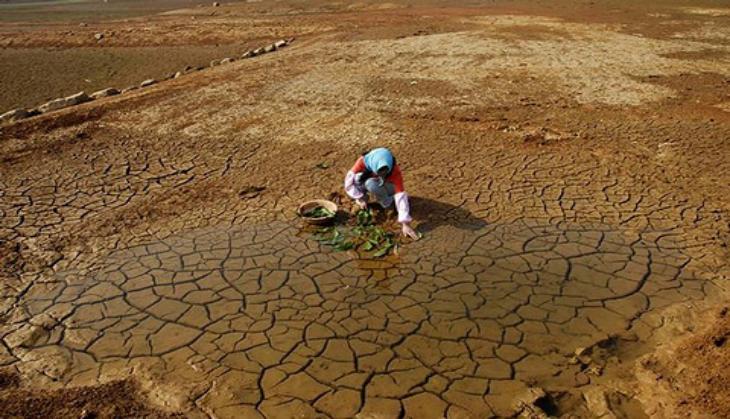 There is worse news in the offing for the Marathwada region which is already reeling under one of the worst droughts in recent years.
As per news reports, the region's dams have barely two per cent of water left.
With a month and a half to go before the monsoon sets in, eight of the region's 11 major dams are reportedly at dead storage level.
Meanwhile, Manjara and Lower Terna dams have completely dried up. As per the state government, there is enough water to last the region just till the monsoon hits.
Last year, the dams' recorded levels stood at 10 per cent. This is the fourth year of drought in Marathwada in the last five years.
The state of Maharshatra has been facing severe rainfall deficit since 2014. Dams across the state have only 16 per cent water left, compared to 27 per cent at this time in 2015.
Dam water levels in north and western Maharashtra have halved compared to last year. Water levels in western Maharashtra's dams have dropped from 32 per cent to 16 per cent at this time last year.
Meanwhile, central teams have planned to study drought-affected areas in the country till June 2016 and prepare a long-term plan of possible actions to tackle the calamity.
The Central Water Commission (CWC) and Central Ground Water Board (CGWB) teams have been asked to analyse causes leading to drought in these areas and identify water resources management challenges.
The teams are expected to figure out gaps in water information and plans to recharge, long-run solutions and suggest measures for protection, management and restoration of water bodies.