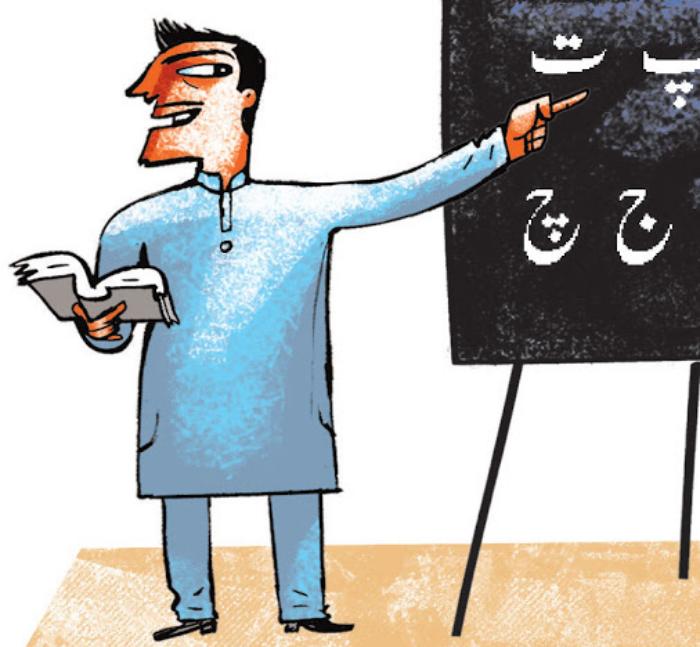 For the past few months, writers in Urdu who are published by the National Council for Promotion of Urdu Language (NCPUL) have had to sign a form declaring that the content of their book will not be against the government or the country, countersigned by two witnesses.
The NCPUL operates under the Ministry of Human Resource Development.
The form says: "I ___ son/daughter of ___ confirm that my book/magazine titled ___ which has been approved for bulk purchase by NCPUL's monetary assistance scheme does not contain anything against the policies of the government of India or the interest of the nation, does not cause disharmony of any sort between different classes of the country, and is not monetarily supported by any government or non-government institution."
If the book does violate the declaration, the NCPUL can take legal action against the author, according to The Indian Express.
NCPUL director Irteza Karim said: "If a writer wants financial aid from the government, then of course the content cannot be against (the government). NCPUL is a government organisation and we are government employees. We will naturally protect the interests of the government."
He added: "The decision to add this declaration form was taken about a year ago at a meeting of the council members, which includes members of the HRD Ministry. The Home Ministry is also in the know of things."
The form was introduced after a book on the late former President of India, Abul Kalam Azad, had incorrect information. "He is a national figure and misinformation on him can become a national issue. We cannot take responsibility for everything," said Karim.
Urdu writers are incensed by the form.
"It is an insult to ask an author to get two witnesses to sign a declaration that will curb their freedom of expression," said Shanaaz Nabi, author and professor at the University of Calcutta, who received the form last week along with a letter that said her book of literary essays had been accepted for publication.
Added Abrar Mujib, the editor of a bi-annual magazine titled Raavi, "The point of literature is to critique the government and point out flaws in society. But such a loosely-worded declaration makes everyone vulnerable and can place immense power in the hands of the government to strangle any dissent."