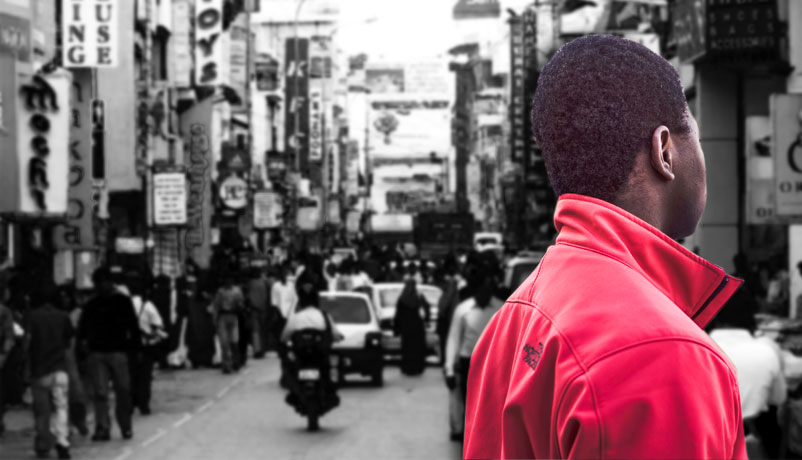 Two Nigerian men in Delhi, one of whom is a football coach, were assaulted and beaten by 12 men who barged into their shared apartment after one of them scolded a child for hitting him with a water balloon just before Holi.
The assault took place in West Delhi on Sunday afternoon. The police registered an FIR only 24 hours after the incident, and have made no arrests so far, according to The Indian Express.
The two victims are now staying with friends and refuse to return to their apartment, saying that they have been receiving threatening phone calls.
"We are so scared. we are staying in my friend's home and planning to leave this area. But we will fight and will try to get justice," said Evwrirhe Isaac, one of the victims.
Isaac is a coach in a soccer club in Gulmohar Bagh.
The police say that the residents of the area claim to know nothing about the incident.
"We have registered a case under several appropriate sections of the Indian Penal Code at Uttam Nagar police station and efforts are on to nab the accused," said Deputy Commissioner of Police (West) Pushpendra Kumar.
Isaac has lived in India for eight years, playing for football clubs. He said: "I have been living in Dwarka for three years in a rented accommodation. I am used to people passing racist remarks, I have always ignored them. But what happened with us on Sunday was something beyond racism. We were beaten up so badly. we could have been killed."
Isaac had been on his way to the market when a boy threw a water balloon at him. Issac caught hold of the boy, scolded him, and left him with a shopkeeper.
According to the police, the shopkeeper told the boy's brother what had happened.
Isaac said: "Within minutes, some people knocked on my door and began shouting. They then barged inside, ransacked my home and assaulted me and my roommate Aliyu Abdul."
There were about 10 assailants carrying cricket and baseball bats, said Isaac. "They were hitting me. I pleaded with them to spare my life. I somehow managed to free myself and ran towards the balcony. They chased me and pushed me from the second floor of the building," he said.
The police, apparently refused to register a case until senior officers intervened, said Isaac. "I went to the police station and requested them to help me out, but they refused to help, saying there was a strike going on in a government hospital, so they could not take me anywhere," he said.