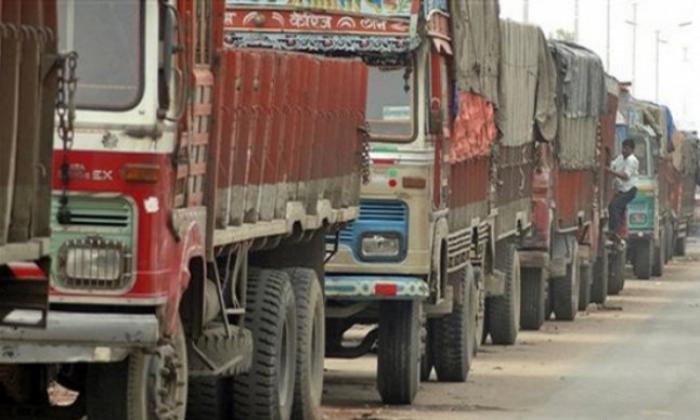 Is this a repeat of Dadri?
According to media reports, suspected Bajrang Dal followers have lynched a Muslim man named Noman who hails from Uttar Pradesh at a village near Shimla. They allegedly suspected that the truck driver was smuggling cattle.
The incident came into light when a seriously injured Noman was found by Himachal Pradesh Police on the morning of 13 October inside his truck stationed near Nahan. He was rushed to a nearby hospital after which he was reported dead.
The incident has been reported by the man's relatives.
According to an account narrated by Imran Asgar, who was travelling with him, the activists stopped the truck carrying cattle and beat Noman fatally for 'smuggling cows'.
Meanwhile, the four other occupants of the truck were booked under the Himachal Pradesh Cow Slaughter Act and the Prevention of Cruelty to Animals Act after police found the truck was carrying cattle.
A truck carrying five cows and ten oxen was spotted by local people who chased the vehicle. Sensing trouble, the truck driver allegedly tried to smash one of the vehicles by hitting it from the rear, said Yogesh Rota, Deputy Superintendent of Police, Pachhad.
But when the police and people kept up the chase, the truck driver stopped the vehicle at Lawasa Chowki square and allegedly threw some cows out of the truck, he said. One cow died on the spot while five others received serious injuries.
Abandoning the truck, the five alleged cow smugglers took shelter in a nearby forest at Lawasa Chowki adjacent to Sarahan-Chandigarh road, said the Deputy Superintendent of Police.
The police, with the help of local villagers, arrested all the five cow smugglers, after several hours of chase in the forest.
The villagers, who far outnumbered the policemen, beat up the alleged cow smugglers after they were overpowered, police sources said.
One of the arrested persons identified as Noman (28), a resident of Rampur village of Saharanpur district of Uttar Pradesh, died at Sarahan hospital where he was taken.
A case of murder under section 302 of the Indian Penal Code was registered on the complaint filed by Imran, a relative of Noman, by Pachhad police.
The body of Noman has been sent for postmortem.
Mr Rolta said that other four accused of cow smuggling, Mohd Nishu (37), driver of the truck, Guljar (22), Salman (20) and Gulfam (24), all residents of village Rampur of Saharanpur district, would be produced in a local court.
All the accused have been booked under different sections of Cruelty against Animals Act.
The incident comes three weeks after a 55-year-old man was lynched in Bisada village of Uttar Pradesh over rumours that he had slaughtered a cow on the occasion of Eid-ul-Azha.
-With inputs from PTI