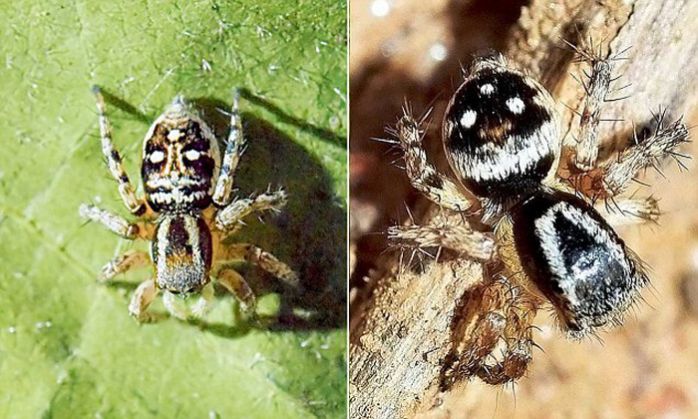 A team of students, led by their professor, from the Indraprastha University's School of Environmental Management have discovered a new species of spider in Delhi's Asola Bhatti Wildlife Sanctuary.
The new species has been named Stenaelurillus jagannathae after Lord Jagannath. The spider was reportedly noticed because of its distinct colour pattern. It has three white spots on the abdomen and several white lines, which is similar to the Hindu deity.
The male Stenaelurillus jagannathae is 3.75 millimetre in length while its female counterpart can grow to 6.5 mm.
"This spider is an active day-time predator. It feeds on ants, termites, ticks and other such insects. It also runs very fast and is known to make long jumps, so some people call it the jumping spider," Shubhi Malik, one of the students, told the Indian Express. Malik carried out the study along Bhoopender Prasad Vidhel.
By virtue of lying on the foot of the Aravalli hills, Asola Bhatti Sanctuary has unique biodiversity. This spider, Stenaelurillus jagannathae, is one of them. We found it inhabiting leaf litter and decaying logs throughout the sanctuary, it is amazing how it went unnoticed for this long, Vidhel reportedly said.
Accoring to Professor Sanjay Keshri Das, assistant professor, School of Environmental Management, IP University, in this age of global warming and climate change, when extinction of species is at its peak, the discovery of a new spider species in urban Delhi is fascinating. He reportedly says that it proves that there is an urgent need to document biodiversity in every area before they vanish, for which the study of taxonomy as a discipline is critical.
The findings have made their way into the International Journal of Science and Research and has been endorsed by the World Spider Catalog (WSC). The WSC is a unique database maintained by the Natural History Museum, Bern in Switzerland.