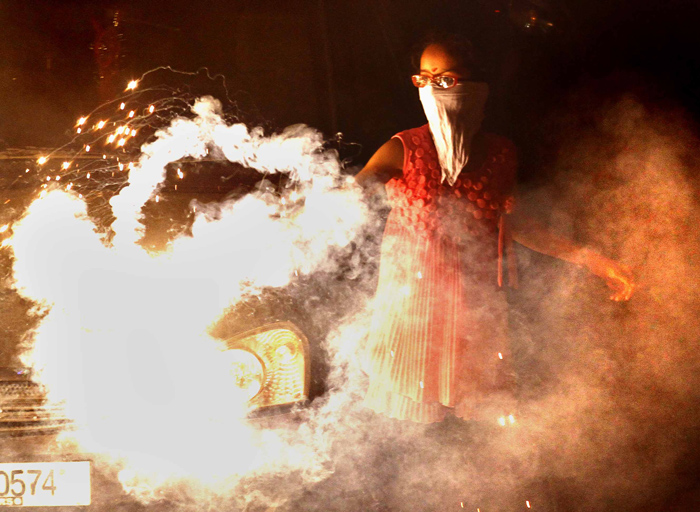 The Supreme Court on Wednesday refused to order blanket ban on firecrackers on Diwali, and expressed its displeasure over the central government's failure to carry out its earlier directive to give wide publicity to the ill effects the bursting of crackers has and the sound and air pollution it causes.
The apex court bench of Chief Justice H L Dattu and Justice Arun Mishra asked the Centre and other authorities to start publicity campaign both in print and electronic media on the harmful impact of firecrackers during the festival season from October 31 to November 12.
Also read- Infants petitioned to SC for ban on crackers this Diwali. But it seems a distant dream
Having directed the central government to undertake the publicity campaign to educate people, the court reiterated its earlier order prohibiting the bursting of firecrackers during the night hours from 10.00 p.m to 6 a.m.