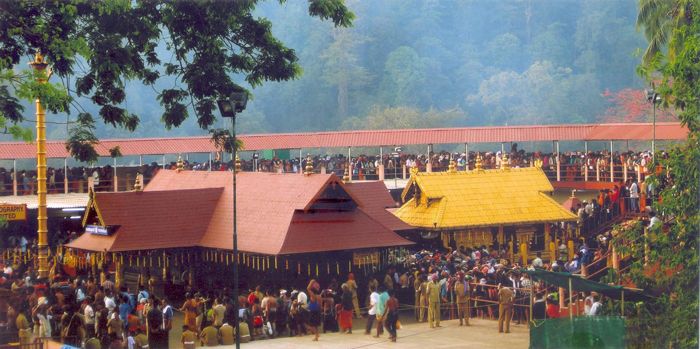 A Supreme Court bench said on Friday that it would decide the issue of allowing women of menstrual age to worship at the Sabarimala temple in Kerala on the basis of constitutional parameters that mandate the court to balance two fundamental rights: the right to practice any religion with the right to equality, reports The Economic Times.
Though the bench comprising Justices Dipak Misra, PC Ghose and NV Ramana refused to stay the high court order that allows the temple to keep out women, it admonished the state government for changing its earlier stand that women should be allowed in the temple, and wondered whether women were discriminated against under Hindu Dharma.
Sabarimala's Ayappa temple does not permit women aged between 10 and 50 to worship, or even enter the temple precincts. The temple's trustees argue that this is because the deity is celibate. The Kerala High Court in 1990 had upheld the practice when it was challenged in court. The Young Lawyers Association appealed the high court decision in the Supreme Court, and the then Left Front government favoured lifting the ban. However, the current Congress-led government filed a fresh affidavit changing the government's stand on the issue.
The SC bench appointed senior lawyers Raju Ramachandran and K Ramamurthy as amicus curiae to help the court in the case. It gave the Kerala government time till 11 April to gather information to back its position.