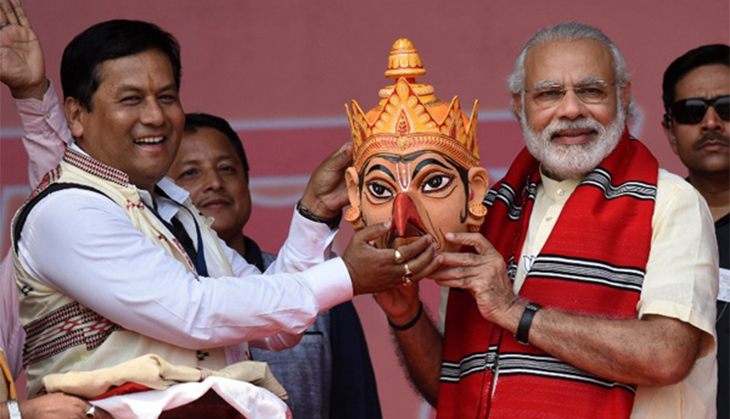 At a meeting chaired by Prime Minister Narendra Modi on Wednesday, school education secretary SC Khuntia expressed reservations about the government's involvement in setting up yoga guru Ramdev's Vedic Education Board (VEB), arguing that if the state sanctioned a private school board, other unrecognised school boards could request the same sanction.
The Centre does not recognise private school boards at this time.
The meeting of higher education and school education secretaries had been called by Modi, according to The Indian Express, to understand the HRD ministry's position on the proposal that had been submitted by the Vedic Education Research Institute (VERI) run by Ramdev's Patanjali Yogapeeth. This plan sees the VEB, run and controlled by VERI, allowing affiliated schools to blend the traditional gurukul system and the modern curriculum.
Khuntia also objected to the VEB's plan to formulate the curriculum, prepare textbooks and conduct exams. He argued that this may create problems and make it hard for students to shift to other boards.
"VERI also wants this board to issue guidelines for recruitment of teachers in its affiliated schools. This is the domain of National Council for Teacher Education (NCTE), which regulates teacher education and recruitment in the country," said a source who had been at the meeting.
Instead of Ramdev's plan, the school education department has suggested empowering the Maharshi Sandipani Rashtriya Ved Vidya Pratisthan (MSRVVP) in Ujjain to conduct exams in Vedic and Sanskrit education, and recognise Veda and Sanskrit pathshalas and Sanskrit medium schools.
The MSRVVP is a fully-funded autonomous body under the HRD ministry that promotes the oral traditions of the Vedas.
Modi is expected to decide on Ramdev's proposal soon.