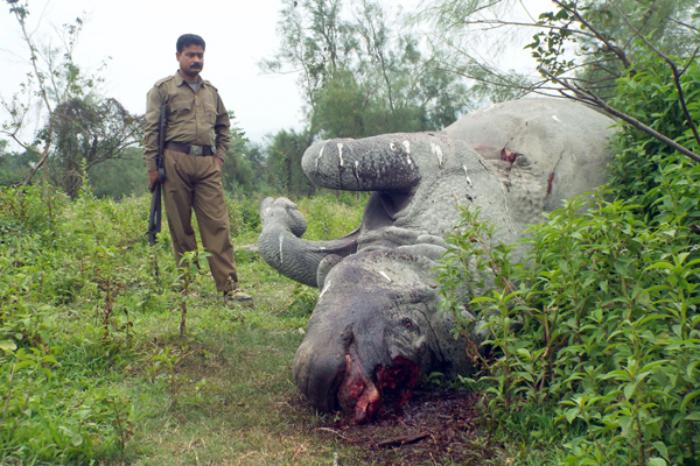 Two rhinos have been found dead within the last 48 hours in Assam's famed Kaziranga National Park. The number of rhino deaths thus year due to poaching now stands at three.
According to the park officials, gun shots were heard from the Burhapahar range around 12.30 pm on Monday and an operation was launched immediately. But on Wednesday morning, the forest guards recovered a carcass of the rhino - only to find that its horn was missing.
According to news reports, the ammunition left behind shows that militants in the state were involved with the poaching. The National Park recorded 17 rhino deaths in the last year.
Kaziranga boats off the largest concentration of the world's remaining one-horned rhinos - declared a vulnerable species by IUCN. As per a 2013 rhino census, Kaziranga is home to 2,329 of the total global population of 3,300 one-horned rhinos.
Their population is threatened by the organised gangs of armed poachers spread across 185-square-mile park.