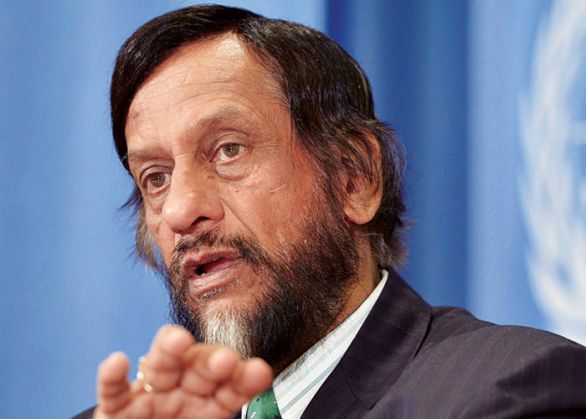 Charged with sexual harassment, RK Pachauri, former head of the inter-governmental panel on climate change, will hand over 'operational control' of The Energy and Resources Institute (TERI) next week to Ajay Mathur, director-general of the Bureau of Energy Efficiency, who will join TERI as its new director-general, reports the Hindustan Times.
Mathur's condition for joining was apparently an assurance that he would have full operational control over TERI, with no interference from Pachauri. He refused to join the institute till he had received this assurance from TERI's governing council.
Pachauri had headed the institute for more than 20 years, but had been sidelined due to a case of sexual harassment filed against him by a female researcher at the institute. Later, the researcher resigned, accusing her seniors of harassing her to drop her charges against Pachauri, which they denied. Recently, a male researcher at the institute also resigned, accusing his seniors of harassing him to approach the female researcher and convince her to drop the case.
Mathur was appointed TERI's director-general in June 2015, but refused to join until his position at the institute was made clear, since Pachauri's contract does not have a termination clause, which means he can continue at the institute till his contract expires.
However, he will now take over his duties as director-general of TERI next week, when Pachauri will be redesignated as executive vice-chairman of the institute, with no role in its day-today functioning.