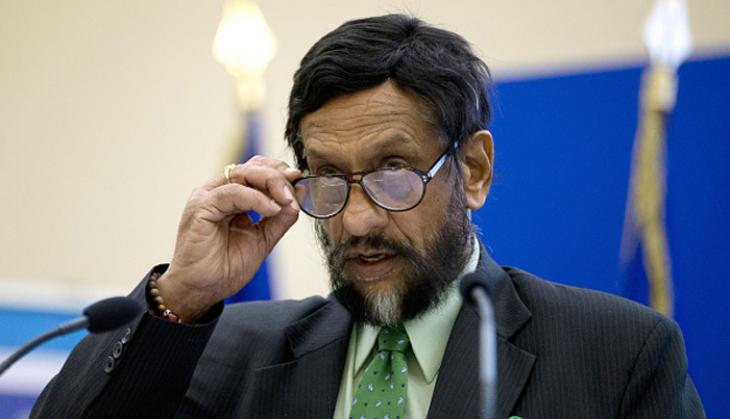 Charged with sexual harassment, RK Pachauri did not resign from The Energy and Resources Institute, but was let go by the organisation, said governing council chairman Ashok Chawla.
On 21 April, Pachauri had issued a press release that said he was "stepping away" from Teri to "get engaged in other interests" because "I felt that it was time for me to move away."
However, on Wednesday, Chawla said: "It was a conscious decision of the governing council not to extend Shri Pachauri's membership of the council and consequently end his engagement with Teri."
In February this year, Pachauri had been appointed executive vice chairman of Teri, says The Economic Times. However, according to a senior governing council member, "Rules of Teri were perused and legal opinion was sought which concluded that the said post (executive vice chairman) did not exist as per rules."
That being the case, Pachauri's appointment in that post was deemed an order that need not be adhered to.
The official said Pachauri had not sent in his resignation letter. "If Mr Pachauri decided to step away , there would have been a resignation letter from him. We have received none. The fact is that the governing council decided to terminate his contract with immediate effect."
This decision was apparently not unanimous: some members of the governing council did not want Pachauri to leave. However, after Chawla took over in February, the council decided to end Teri's association with Pachauri by paying him his dues of about Rs 1 crore for the remainder of his tenure.